Regular maintenance of your synthetic turf is just as important as if you had a natural lawn. However, with your new synthetic lawn you no longer need to water your yard, add fertilizer or pest control, or even weed killer. Thanks to the laundry list of benefits that come with artificial grass, maintenance is definitely high on the list.
There is however, some maintenance that is required depending upon your situation of having pets or children that play and experience the joy of your beautiful lawn. Here we'll give you all the details that you need to properly care for your new Ideal Turf lawn.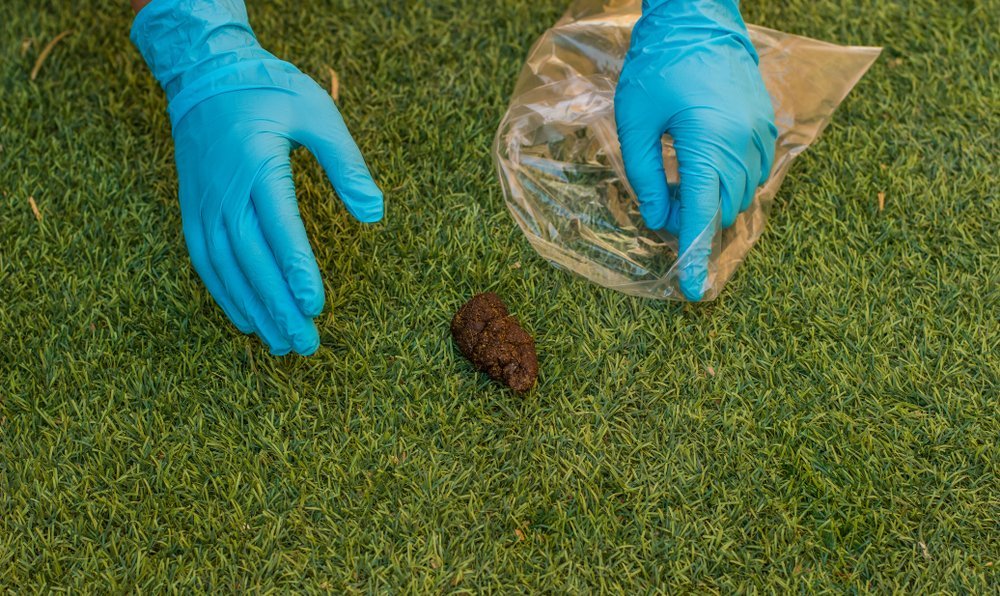 Synthetic Turf Maintenance
Ideal Turfs' synthetic turf has extremely simple methods of properly caring for your new artificial lawn. Whether you just need to clear the regular debris and leaves that land in your yard, have kids or pets that come with their own necessary cleanups, or accidentally spill your drink on your lawn, there are ways to quickly clean your lawn to help hold its' vibrancy and color.
Clear Debris
Leaves and branches from trees, dead insects, and other debris can be quite common in Texas. To clean up the extra debris, just rake or blow it away for quick cleaning.
Occasional Water Cleaning
While not necessarily watering your lawn for 5-15 minutes in every spot of your lawn, it is beneficial to keep your infill properly distributed and to remove dust, pollen, and dirt that gets blown into your lawn.
Synthetic Turf Pet Maintenance
Cleaning up liquid and solid waste from your pets when they "do their business" is normal for all pet owners. Here are some quick tips to clean up your pet's waste and keep your turf smelling fresh and looking beautiful longer depending on if it's solid or liquid.
1. If your pet's waste is solid:
Once the waste dries, carefully remove it as you would on any other lawn using a bag, then rinse with water  and a disinfecting enzyme cleaner or vinegar.
2. If your pet's waste is liquid:
The hardest part about cleaning up liquid waste on your turf is just noticing where your pet did their business. simply spray it down gently with a sprinkler hose evenly and your turf system will automatically remove all the water and odor on its own.
What not to use when cleaning up after your pet:
Acidic cleaners
Alcohol based cleaners
Pressurized water
Food, Drink, and Stain Cleaning
Things happen on occasion that can't be foreseen or prevented without giving up the enjoyment of your lawn. But, that's no way to live. Sometimes spills happen and preventing stains comes into play. Many times this can be done with water and dish soap, while other times you might need to add equal parts vinegar to fully remove the stain.