Instantly Increase Your Homes Curb Appeal & Property Value!
Drastically Reduce Your Monthly Water Bill
Enjoy a Lush Green Lawn Year-Round Without Mowing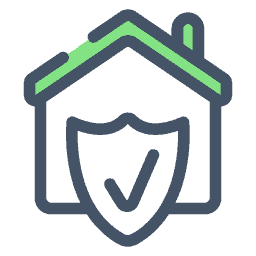 Instantly Increase Your Home's Curb Appeal
Make your neighbors jealous with a beautiful artificial grass lawn.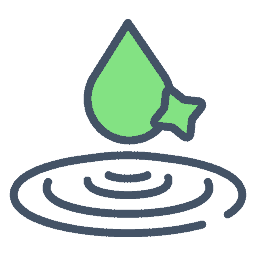 Drastically Reduce Your Monthly Water Bill
Save thousands each year with low-maintenance faux grass.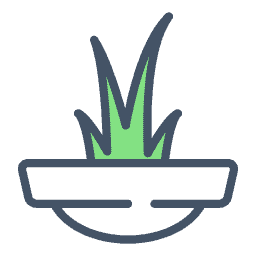 Enjoy a Lush, Green, Natural-Looking Lawn
Say goodbye to yard work and hello to more free time!
What Is Artificial Grass?
In simple terms, artificial grass is a layer of synthetic fibers designed to imitate the aesthetic look and practical function of real grass.
Artificial grass first appeared as "Astroturf" in the mid-1960s when it was used in the Houston Astrodome. Since then artificial grass has undergone several transformations. What began as an ugly plastic-looking ground cover in a few stadiums has evolved into something else entirely!
Artificial grass goes by a myriad of names: synthetic turf, fake grass, synthetic grass, faux grass, grass carpet, artificial lawn, and more. Whatever you call it, today's artificial grass products are an incredibly realistic alternative to real grass that is affordable, low maintenance, and eco-friendly. Homeowners throughout Texas and across the U.S. recognize the advantages of replacing their natural grass yard with fake grass.
Artificial grass is more than just the visible blades of synthetic grass, it's a complete landscape system. The best artificial grass lawn is comprised of fibers or yarn that are tufted or quilted into a backing to create the appearance of a natural grass lawn.
Artificial Grass System Includes:
Yarn — Used to create the synthetic grass blades
Thatch — Cushions turf & supports fibers
Infill — Keeps grass blades upright & provides ballast
Backing — Secures fibers & provides drainage
Base — Decomposed limestone or granite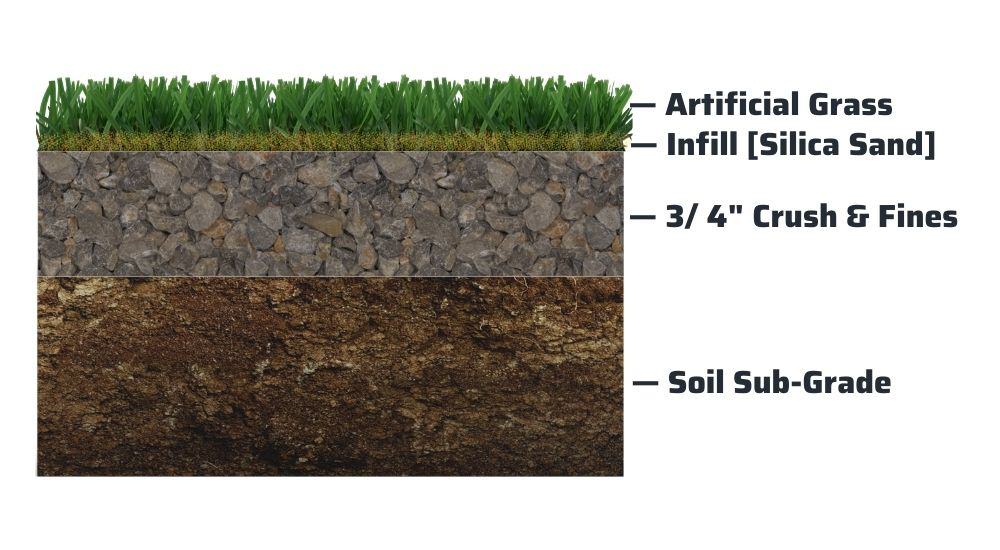 The History of Artificial Grass
Today's artificial grass is nothing like the clearly plastic-looking green carpet that debuted upon the grand opening of the Astrodome. Perhaps it was just as well that synthetic grass remained safely away from residential lawns until innovative improvements made it a feature worth admiring alongside that white picket fence.
The newest synthetic turf not only looks unbelievably realistic, but it is also weather-resistant, heat-resistant, environmentally friendly, and functionally similar to real grass. Not to mention that it takes maintenance out of the picture and brings the costs significantly down.
The process of making artificial grass, or "tufting", came about a decade before Astroturf became a household name. The term "turf" is used in reference to artificial grass because of this process which basically involves punching synthetic filaments into fabric backing and then setting it with a flexible adhesive substance. While the basic process is still used in the initial stages of tufting, improvements have been made over the decades to create better looking and better performing artificial turf.
What Are The Benefits Of Artificial Grass?
Artificial Grass for Residential Properties
Maximize your home's outdoor aesthetic with lush, green, natural-looking, low maintenance, and water-saving artificial grass. Ideal Turf's artificial grass installation services will ensure that you're spending less time maintaining your outdoor landscape and more time enjoying it!
Residential Turf
Artificial Grass for Commercial Properties
Businesses large and small have a lot to gain from the low-maintenance, cost-saving, and aesthetic benefits that artificial grass has to offer. Drastically reduced water usage coupled with limited landscaping costs equate to an unbeatable return on investment!
Commercial Turf