What Is Artificial Grass & What's It Made Of?
Artificial grass or synthetic turf is a surface of synthetic fibers that are attached to a backing and made to look like natural grass. It is most often used in arenas for sports that were originally or are normally played on grass. However, as the quality of artificial grass products has increased and the price has decreased it's quickly become a very popular alternative to natural grass. We see artificial grass being used on residential lawns, in dog runs, around swimming pools, on porches and patios, and in a number of commercial applications as well. Below is a breakdown of what artificial grass is made of. If you have any questions about artificial turf, please Contact Us!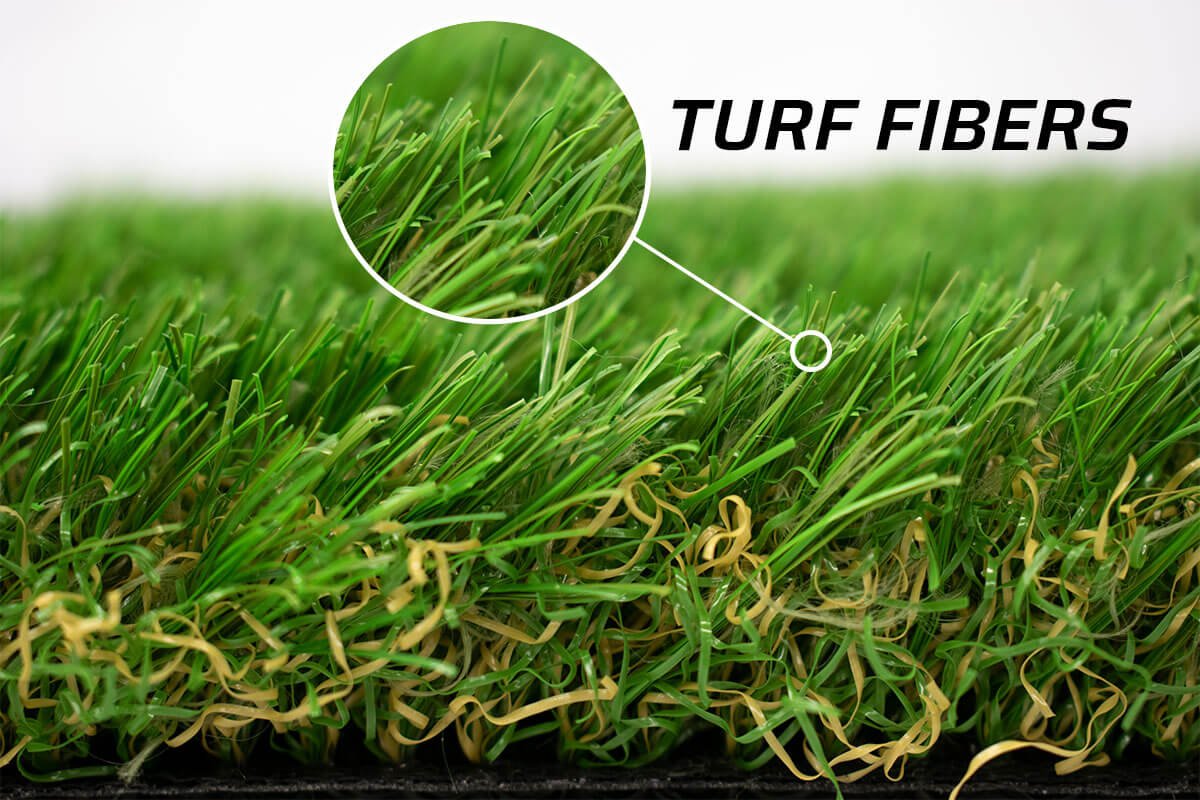 Artificial Grass Fibers
Materials are melted down and mixed with coloring before going into molds to produce the thin fibers that become the blades of the artificial grass. Most artificial grass products are manufactured using:
Nylon
Polypropylene
Polyethylene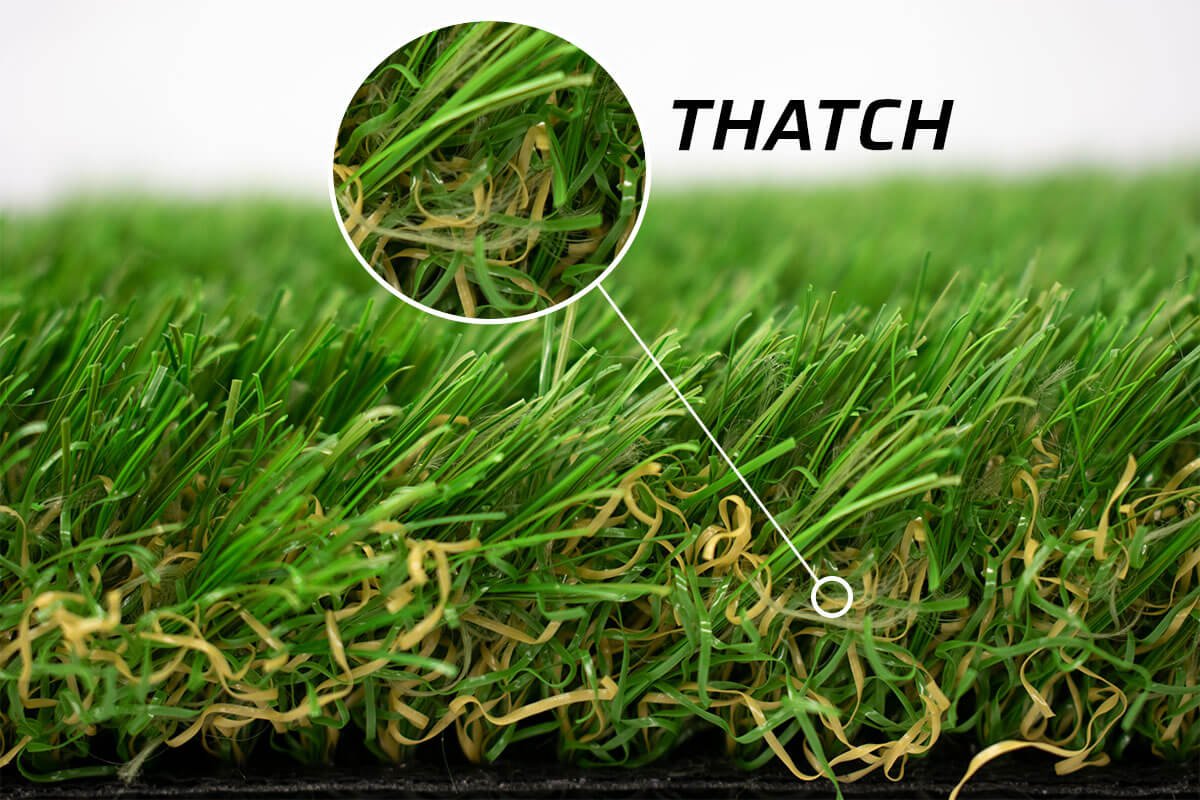 Thatch Fibers in Artificial Grass
The "Thatch" fibers are the curly yarn woven in with the turf Fibers. Thatch is typically brown, green or tan, and helps to give the artificial grass a more realistic look.
Made With Polypropelene
Gives Turf Natural Look
Help Support Turf Fibers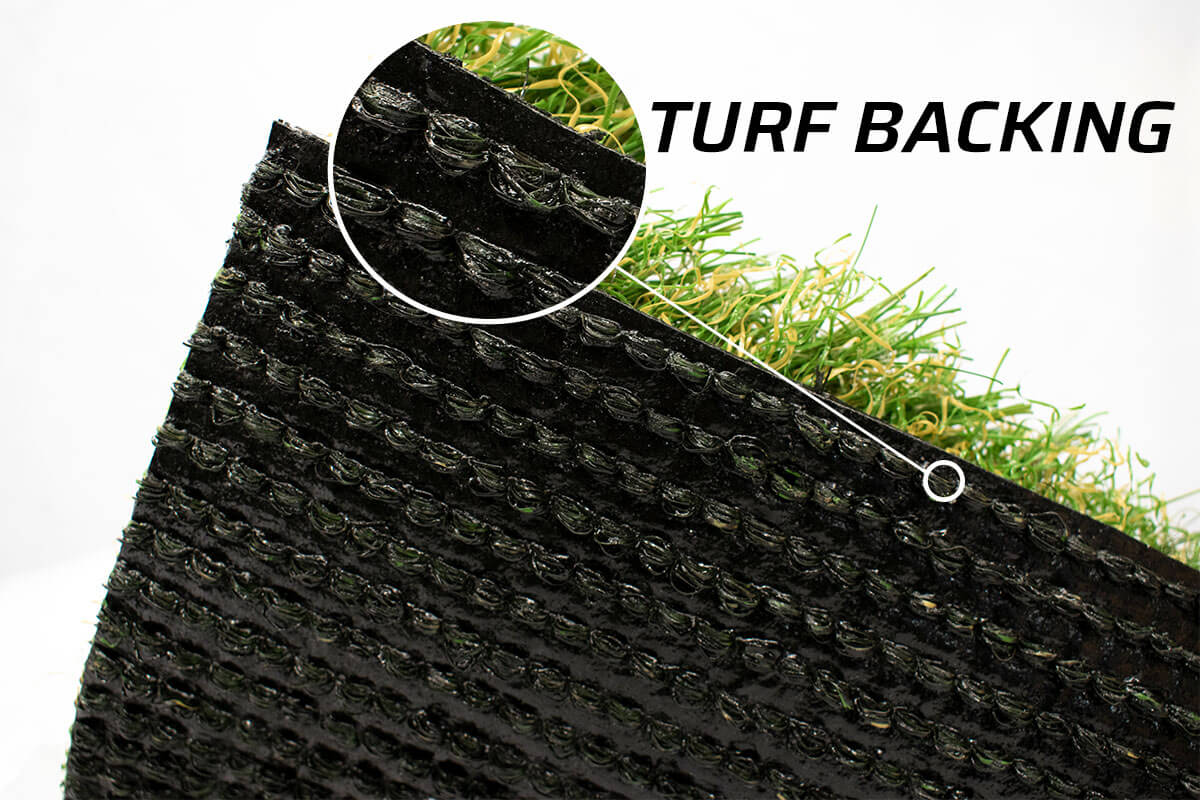 Turf Backing System
The "Backing" helps to stabilize the fibers, holding them in place. Not all backing systems drain the same. There are three  main types of backing:
Hole Punched Backing
Felt-like Backing
Fully Permeable Backing
Why Choose Ideal Turf's Artificial Grass Products?
Our turf products are simply better! In the image below you can see exactly why our artificial grass and synthetic turf products are superior to our competitors. Our industry-leading, proprietary "Cascade Backing System" drains water at an incredible rate of 1,500 inches per hour! It's literally 4-10x's more efficient than the drainage technology found on our competitors products.

Artificial Grass for Residential & Commercial Applications
We offer a wide range of high-quality synthetic turf products and also have the best installation crews to ensure a lush, long-lasting, natural-looking synthetic lawn.
Residential Artificial Grass Solutions
Transform your landscape or yard with our industry-leading residential turf solutions. We provide Texas homeowners with turf for Pets, Play Areas, Putting Greens, Pools, and more!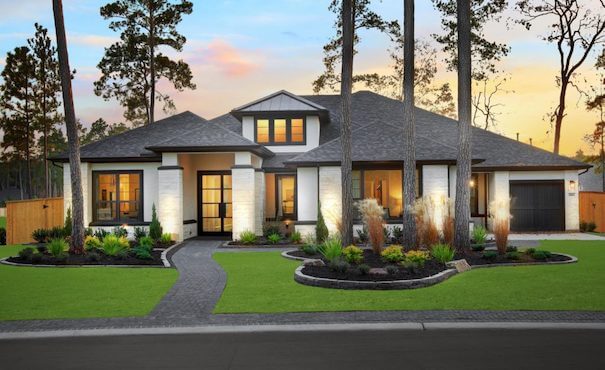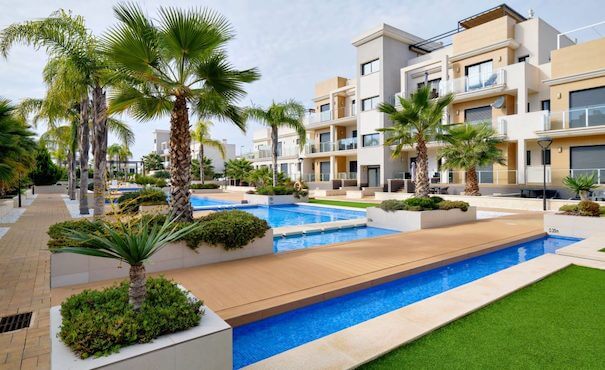 Commercial Artificial Grass Applications
We work with commercial clients all the time to ensure their facilities are beautiful and inviting. Bad weather and heavy foot traffic are no match for our commercial synthetic turf products!
Architects

Property Managers

Pet Care Facilities
Pool Builders

Home Builders

Contractors
Our Artificial Grass Installation Process
While we think you should leave the artificial grass installations to the experts, we do want to make sure you understand exactly what happens during an installation.
Check out this short video that explains what we do during an installation!
Learn More
Why Choose Ideal Turf For Your Artificial Grass Installation?
We're not just claiming to be the best. Ideal Turf truly is the best artificial grass company in Texas. Here are just a few of the reasons to choose us for your artificial grass installation.
Read our story
IDEAL TURF Fort Worth, Tx
1209 Baurline St, Fort Worth, TX 76111
(817) 935-9009
info@ideal-turf.com