The Top Artificial Grass Installer in Houston, TX!
Ideal Turf Houston is the premier artificial grass company in the Houston area. Our artificial grass & synthetic turf products are not only superior but affordable.
Turf Products
The Best Artificial Grass in Houston, TX!
Unpredictable weather, high maintenance, and environmental concerns are the primary reasons many residential and commercial properties are switching to synthetic turf. Because of its lifelike and durable structure, artificial grass is a versatile addition to any landscape!
If you are looking for purposeful artificial turf installation in Houston, TX, look no further than Ideal Turf Houston! We are your go-to company for stunning landscapes and the best artificial grass installations throughout the Houston, Texas area.
Whether you are looking for a lush artificial grass lawn to be installed at your home or a unique synthetic turf design for a commercial location, our team can help you bring your dreams to reality. Please call the hardworking team at Ideal Turf at 832-940-7018 today! Alternatively, you can contact us online for more information. The artificial turf we offer our clients are available to both residential and commercial clients.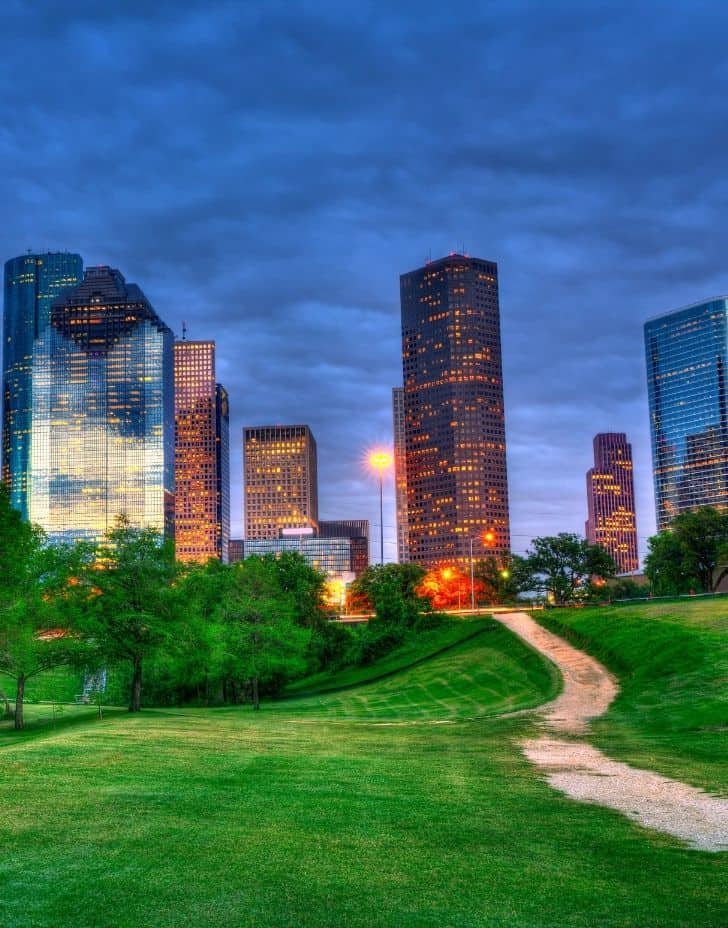 Residential Artificial Grass in Houston, TX
Many homeowners who have made the switch to artificial grass usually end up wondering why they didn't make the transition sooner! Thanks to its durability and low maintenance requirements, artificial grass has become extremely popular in Houston and throughout the country. Our installers are more than capable of building the perfect outdoor living space.
Whether you're interested in an artificial turf dog run/pet area, a custom-designed backyard golf green, or a faux grass deck/patio, one look at our turf and you'll see why so many Houston-area homeowners continue to choose Ideal Turf's artificial grass. We offer each customer a personalized design consultation to ensure the perfect installation from beginning to end.
Residential Turf
Commercial Artificial Grass in Houston, TX
We have specially designed our services to meet the needs and requirements of commercial clients in Houston. As such, the artificial turf products we offer can be used in a wide range of applications. Whether you are looking to create a common area for your condominium building or you are considering making a move to synthetic grass for your campus' football field, we've got you covered.
Businesses and commercial properties typically see a quick ROI (return on investment) after installing synthetic grass. Our products are built to withstand even the most severe punishment from high volumes of foot traffic. Builders & Contractors as well as architects, apartments & property managers reap the benefits of installing Ideal Turf's artificial grass in Houston, TX. Our turf products are proudly Made in the USA and are backed by a 20-Year Warranty!
Commercial Turf
What are the Benefits of Installing Artificial Grass?
There are many reasons why you should consider making the switch to artificial grass in your home or commercial property. If you are still on the fence about using synthetic grass in your home or business, here are some of these reasons why you should take the plunge:
Why Choose Ideal Turf To Install Artificial Grass At Your Houston Home Or Business?
What Your Neighbors Have To Say About
The #1 Artificial Turf Company in Houston, Texas!
We are very proud of the artificial turf design and installation services we provide in and around Houston, TX, and we stand by every artificial grass and synthetic turf product we carry. Read our Verified Reviews from Google, Facebook, and Yelp below to see for yourself how happy our Houston customers are!
Ideal Turf's Recent Installations of Artificial Grass Houston, TX
We custom design and install synthetic grass in and around Houston, TX. We'll make your home or business stand out. Below are images from our recent artificial grass installations in Houston.
Artificial Grass Houston, TX
Frequently Asked Questions
Below are some of the most common questions we hear from our artificial grass customers in Houston, TX. If you have a question that isn't answered below, please don't hesitate to contact us.
What are the Advantages of Artificial Grass?
The advantages of artificial grass for Houston-area homeowners are numerous. It usually depends on why you choose to install a synthetic lawn in the first place. For example, dog owners see the elimination of brown dog urine spots as a major benefit. Others view the extra free time they have as the greatest benefit. No longer having to spend hours each week maintaining a natural grass lawn means more time with friends and family. Others view the thousands of gallons of water they no longer waste on their lawns as the biggest benefit.
For Houston-area residents interested in discovering more ways to conserve water, as well as available rebates, check out "Texas Living Water's — Water Conservation" to learn more.
How much does Artificial Grass Cost in Houston, TX?
The final price of artificial turf depends largely on the size of the installation, type of turf being installed, amount of prep work required, etc. On average, for a 1,000 square foot installation, you can expect to pay around $6.00 – $12.00 per square foot. If you know the size of your lawn and would like to know what it might cost, you can use our Artificial Grass Cost Calculator.
What's the Square Footage Price of Ideal Turf's Artificial Grass?
Our custom installed artificial grass solutions cannot realistically be quoted by the square foot. Each lawn is different and Ideal Turf prices each project individually based on turf type, required ground preparation, size of the installation, and a number of other factors.
Any Houston artificial grass company that randomly provides a square footage price over the phone or on the Internet is simply selling outdoor carpet, and not selling the same custom installed artificial grass solutions that Ideal Turf is well known for. Simply receiving a square footage price without a site visit is not a realistic or credible estimate of the true cost.
That is why Ideal Turf is happy to offer a FREE Design Consultation to provide exact pricing for your commercial or residential turf project.
Can you Install Artificial Grass on Dirt? What About Concrete?
Yes. Artificial turf is meant to thrive on open grounds as it is designed with that function in mind. Before installing artificial grass on dirt, several steps must be taken to prepare the ground. The dirt surface must be properly flattened and topped with a base layer of crushed limestone that's compacted. This creates a level foundation to install the turf and is permeable, allowing water & pet urine to drain.
Installing artificial grass on concrete is actually easier than other surfaces as it doesn't require much preparation.
Can I Install Artificial Grass Myself?
Yes. You can install artificial grass by yourself if you have the proper tools for the job. However, we strongly recommend going with a reputable artificial grass installation company. Working with a professional turf company, you can rest assured that your synthetic grass will be properly installed and will last for years to come.
Is Artificial Grass Safe for Dogs, Pets & Children?
Yes! Artificial grass is safe for kids, dogs, and pets. Synthetic grass improves playground safety by providing a lush, soft surface that helps to absorb the impact from falls.
With natural grass lawns, the biggest risk for dogs and cats is exposure to poisonous compounds. Synthetic grass eliminates the need to use any lawn care products. So, with artificial grass, your pets and kids will be safer than ever.
Where to Buy Artificial Grass Near Me?
You can find artificial grass at a number of places throughout Houston, TX. However, given the complexity of installing synthetic grass, you should consider speaking with an expert. If you'd like speak with someone to determine the best options for you, feel free to Contact Ideal Turf. You can talk to one of our artificial grass design and installation consultants to find the best artificial grass solution for you!
What are the Most Common Applications for Artificial Grass?
Artificial grass is extremely versatile and is commonly used at both residential and commercial properties throughout Houston. 
Common Artificial Grass Applications:
Pet Turf (Artificial Grass for Dogs) – People choose artificial turf for dogs and other pet uses because artificial turf doesn't create urine stains, dogs don't dig through it, and because artificial turf's durability allows it to remain pristine, even with very active dogs.
Outdoor Living Areas – Another reason that people choose artificial turf is for its multiple uses for outdoor lifestyles. Some people have installed artificial turf roofs, decks & patios.
Yards (Lawn & Landscape) – A lot of people want artificial grass for their front or backyards. A synthetic lawn adds aesthetic beauty to any property, and allows a customer to avoid watering and maintenance costs. When someone switches to artificial turf in their yard, they can save up to 56,000 gallons of water per year, which saves a lot of money.
Backyard Putting Greens – Many Houston residents get backyard putting greens installed. In order to maintain a natural putting green, there are many expenses. With an artificial turf putting green, you can completely customize it, from the shape of the green, to the breaks, and you can even adjust the ball speed. Artificial turf putting greens are great for either leisure golfers or serious golfers looking to improve their short game.
How Long Does Artificial Grass Last?
Our turf products have a 20 – 25 year life expectancy. Our 20-year warranty guarantees that it won't fade or fall apart and that it will look great for years to come!
What Maintenance Does Artificial Grass Require?
More a matter of keeping clean than maintaining… Remove organic materials from the surface, typically by using a leaf blower. Rakes may be required for removing heavier objects; however, the leaf blower is the ideal tool for general upkeep. A stiff, natural bristle broom can be used to "fluff" high traffic areas.
To learn more check out our guide on Artificial Turf Maintenance.
How Does the Weather in Houston, TX Impact Artificial Grass?
The summers here in Houston, Texas are hot and muggy, with temperatures reaching 100+°F. Our artificial grass products are built to withstand high-temperature summers and to look great year-round, rain or shine. You'll have a beautiful, lush, natural-looking lawn while conserving water!
What is Artificial Grass Made of?
Artificial grass is made out of resilient compounds like polypropylene, polyethylene, and nylon. Manufacturers add other compounds to incorporate different features into their turf products. For example, our turf products contain "Microban Technology," which is an antimicrobial agent that's infused with the turf backing. This is especially valuable on fake grass for dogs as it helps prevent the buildup of odors and bacteria from dog urine.
To learn more check out: About Artificial Grass
How Hot Does Synthetic Grass Get?
The grass does not stay as cool as natural grass which has water running through it, but it does not absorb and radiate heat like pavement, rock or brick. That said, summers in Houston are hot, and any surface exposed to the sun long enough will heat up. To help keep your turf cool we offer T°-Cool® Infill. It works by trapping moisture and slowly releases it through the process of evaporative cooling. This can lower the temperature of your turf by 30° F- 50°F.
Does Artificial Grass Drain Water & Pet Urine?
Nobody likes a lawn strewn with puddles or the mud that gets tracked through your house. This is why artificial grass is designed with a backing that facilitates drainage in one of two ways. The two most common types of turf drainage are "Perforated or Hole-Punch" and "Non-Perforated or 100% Permeable." We recently developed a DUAL FLOW backing that's 100% permeable and perforated to allow for maximum drainage. This industry-leading backing drains water at over 2,000 in/hr.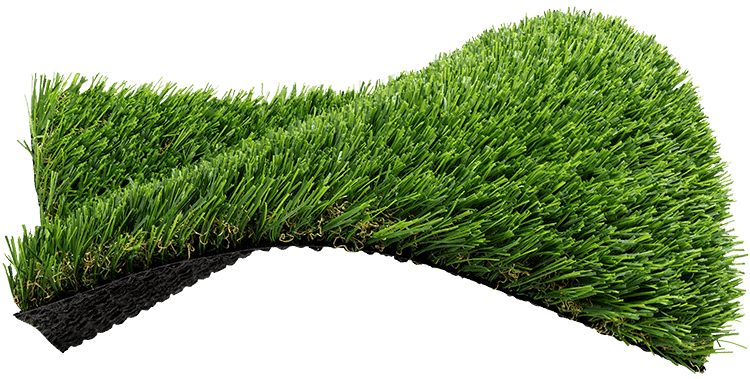 Serving all of Houston, TX, and the Surrounding Cities
We provide artificial grass installation services in Houston, as well as the cities and communities surrounding Houston!
Ideal Turf Houston
100 Glenborough Dr. Suite 400 Houston, TX, 77067
(832) 940-7018
info@ideal-turf.com