Lawn & Landscape Turf — Artificial Grass Landscaping Solutions!
Maintaining a natural grass lawn requires a lot of time and effort, especially in Texas & OKC! That's why so many homeowners have chosen Ideal Turf's lawn & landscape turf solutions. We provide everything you need for a beautiful, low-maintenance, and realistic artificial grass lawn that's eco-friendly and 100% safe for pets and kids.
Turf Products
Artificial Turf Lawn Quote
Lawn & Landscape Turf Design & Installation Services
Installing an artificial grass lawn will eliminate the need to water and maintain your yard, effectively paying for itself over time. Between rising water costs and untimely water bans throughout Texas, it's becoming more difficult and costly to keep your natural grass lawn looking its best. Now is the perfect time to take advantage of all the benefits that Ideal Turf's artificial grass has to offer. With an artificial turf lawn, you'll not only save money on maintenance costs, but will be able to easily maintain a beautiful, earth-friendly landscape solution to help you do your part for the environment.
Add safe grassy flooring to your children's play area. Fake grass enhances roofs, patios, decks, even balconies. When it comes to landscaping without grass, Ideal Turf is the superior solution to transform your yard, save you valuable time and money. Discover all the benefits of an artificial grass landscape by Ideal Turf!
Fake Grass Lawn & Landscape Solutions
Natural grass lawns are a waste of both time and money. It's time to reduce your high water bills and eliminate the need for a landscaper. Transform your ordinary yard into the perfect, lush, green lawn you've always wanted while still putting some green back in your wallet.
Artificial Grass Lawns
Save Water & Money!
High-Quality Turf Products
Natural Looking
Professional Installation
Custom Designed Lawns
15 – 20 Year Warranty
Eco-Friendly Turf Solutions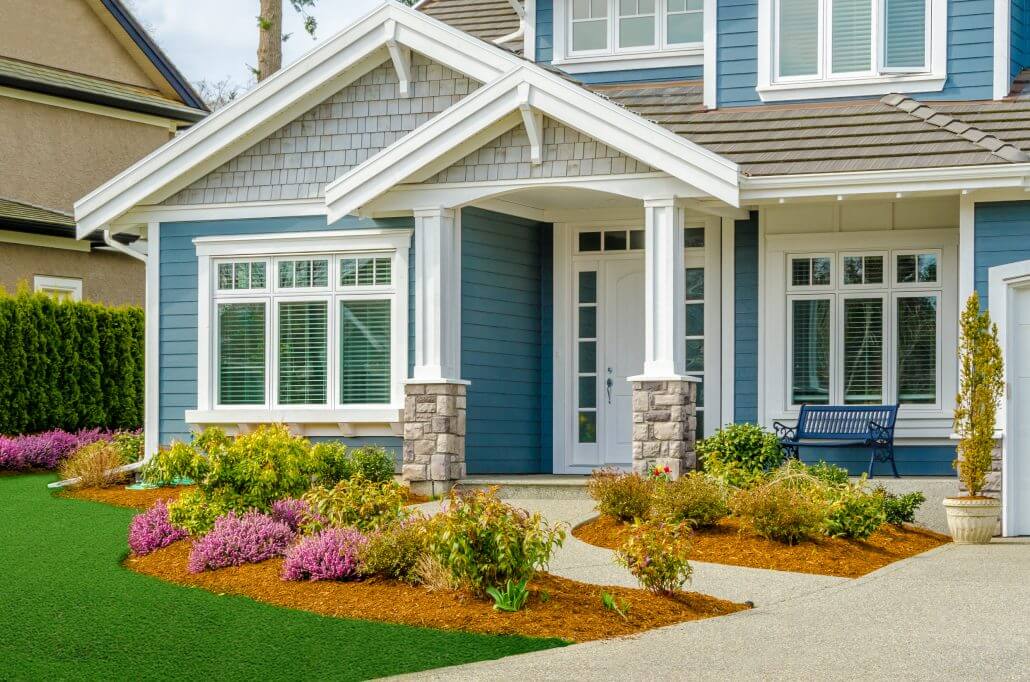 What are the Benefits of Artificial Grass Lawns & Landscapes?
Ideal Turf isn't a franchise that uses a cookie-cutter system to promote and sell turf. We know our products and installation processes are superior, because we don't stop researching, testing, and improving them.
Why Choose Ideal Turf To Install Your Artificial Grass Lawn?
Recent Lawn & Landscape Turf Installations
We know that switching out your natural grass lawn is a big commitment, and Ideal Turf makes it worth your while. Few products actually add value to your Texas home while paying for themselves over time. Below are just a few of our recent artificial grass lawn installations.
Frequently Asked Questions
Below are the most frequently asked questions that we hear regarding artificial grass for lawns & landscapes. If you have a question but don't see the answer below, please reach out and let us know.
Does Ideal Turf install lawn & landscape turf where I live in Texas?
How do I save money by choosing an artificial grass lawn by Ideal Turf?
Implementing an artificial grass lawn by Ideal Turf is an investment that results in substantial maintenance and irrigation savings over an extended period of time.
Our turf products are built to last, adding significant value to your pocket and your property. You'll find that our synthetic lawn surfaces pay for themselves sooner than you think.
Will my dog damage or destroy my artificial grass lawn?
No. The brown spots or destroyed areas that you are accustomed to seeing with natural sod will not be the case with synthetic turf. Our heavy-duty pet turf will stand up to even the toughest pups.
Our industry-leading fully permeable and hole-punched "DUAL FLOW" Backing System drains an incredible 2,000+ inches per hour, so you will not have to worry about odors or mildew buildup from your pets' daily routine.
You simply rinse off the area in question and enjoy a long-lasting, lush, green artificial grass lawn for years to come.
Why should I choose Ideal Turf to install artificial grass?
Ideal Turf is a locally owned and independent artificial grass & synthetic turf company.
The synthetic grass products we use have been independently lab-tested and engineered to ensure that you recieve the highest quality, best performing artificial turf products in the industry.
Our Lawn & Landscape Turf Products
We provide top quality products that are customized for each of our customers needs