The Leading Artificial Grass Installer in Austin, TX!
Ideal Turf of Austin is the premier artificial grass company in the Austin area. Our artificial grass & synthetic turf products are not only superior but affordable.
TURF PRODUCTS
The Best Artificial Grass in Austin, TX!
When you mention Texas to anyone, Austin is one of the first cities that come to mind. There's a lot to see and do in one of the country's most vibrant cities. There are also industries that make Austin a great place to settle down.
That said, living in such a beautiful city is not without problems. The relentless heat of Austin summers doesn't make it very easy to maintain a natural grass lawn. In fact, it's nearly impossible. This is why homeowners have chosen to switch to artificial grass in Austin, ensuring that they can enjoy a lush, green, low-maintenance lawn year-round.
Ideal Turf Austin is one of the leading installers of the best artificial grass in Texas. Our turf products are equipped with features that help them last longer and perform better than most brands in the market. We encourage you to check out our products and discover why we are one of the best in the business.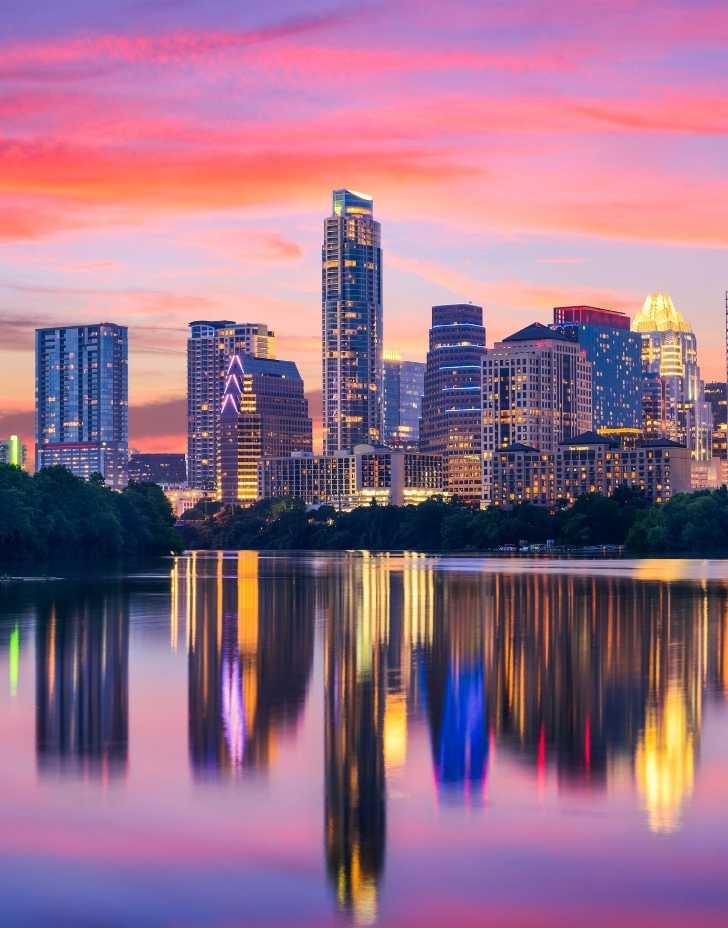 Residential Artificial Grass in Austin, TX
Ideal Turf is the leader in residential artificial grass in Austin. Our products are not only realistic but are made from premium materials to ensure longevity. The technological advancements in synthetic grass have resulted in a variety of turf lines that are perfect for residential applications. Our state-of-the-art synthetic turf products offer durability and versatility that are unrivaled in our industry while requiring little to no maintenance.
Whether you're interested in a custom backyard putting green, an artificial turf dog run/pet area, a complete artificial grass lawn, or perhaps a synthetic grass deck/patio, one look at our turf and you'll see why so many homeowners continue to choose Ideal Turf's artificial grass in Austin, TX. We offer each customer a personalized design consultation to ensure the perfect installation from beginning to end.
Residential Turf
Commercial Artificial Grass in Austin, TX
Ideal Turf's artificial grass is the perfect solution for Commercial landscape applications. From common-areas to sprawling landscape designs Ideal Turf's commercial artificial grass has proven to be the wise choice for businesses and contractors throughout Austin looking to save money, precious resources, and maintenance costs.
Businesses and commercial properties typically see a quick ROI (return on investment) after installing synthetic grass. Our products are built to withstand even the most severe punishment from high volumes of foot traffic. Builders & Contractors as well as architects, apartments & property managers reap the benefits of installing Ideal Turf's artificial grass in Austin, TX. Our turf products are proudly Made in the USA and are backed by a 20-Year Warranty!
Commercial Turf
What are the Benefits of Installing Artificial Grass in Austin, TX?
Ideal Turf isn't a franchise that uses a cookie-cutter system to promote and sell turf. We know our products and installation processes are superior, because we don't stop researching, testing, and improving them.
Why Choose Ideal Turf To Install Artificial Grass At Your Austin Home or Business?
What Your Austin Neighbors Have to Say About Us.
We are very proud of the artificial grass design and installation service we provide in Austin, TX, and we stand by every artificial turf product we carry. Read our Verified Reviews from Google, Facebook, and Yelp below to see for yourself how happy our Austin customers are!
Recent Installations of Artificial Grass in Austin, TX
We custom design and install artificial grass in Austin and the surrounding communities. We'll make your home or business stands out. Below are images from our recent artificial turf installations in Austin, TX.
Artificial Grass in Austin, TX
Frequently Asked Questions
Below are some of the most common questions we hear regarding artificial grass in Austin, TX. If you have a question that isn't answered below, please don't hesitate to contact us.
What are the Benefits of Artificial Grass in Austin, TX?
The primary benefits for residential & commercial properties considering artificial grass in Austin, TX are:
100% Safe for Kids
100% Safe for Dogs & Pets
Environmentally Friendly
Saves Water
Low Maintenance
Bug & Critter Free
Always Clean [No More Muddy Paw Prints]
Looks Like Natural Grass Lawn
Chemical & Pesticide Free
How does the Weather Impact Artificial Grass in Austin, TX?
Does Artificial Grass Drain Water & Pet Urine?
Nobody likes a lawn strewn with puddles or the mud that gets tracked through your house. This is why artificial grass is designed with a backing that facilitates drainage in one of two ways. The two most common types of backing are "Perforated/Hole-Punch" and "Non-Perforated/Permeable." Learn more about Turf Drainage
Can You Install Artificial Grass on Dirt? What About Concrete?
Yes to both. Artificial turf is meant to thrive on open grounds as it is designed with that function in mind. When installing artificial grass on dirt, several steps must be taken to prepare the ground. The dirt surface must be properly flattened and topped with a base layer of crushed limestone that's compacted. With the versatility of artificial grass it can be installed just about anywhere you can imagine. It actually requires less preparation to install artificial grass on concrete.
Can I Install Artificial Grass Myself?
Yes. You can install artificial grass by yourself if you have the proper tools for the job. However, we strongly recommend going with a reputable artificial grass installation company. Working with a professional turf company, you can rest assured that your synthetic grass will be properly installed and will last for years to come.
Where to Buy Artificial Grass Near Me?
You can find artificial grass at a number of places throughout Austin, TX. However, given the complexity of the synthetic grass installation process, you should consider speaking with an artificial grass expert. If you'd like to speak with someone to determine the best options for you, feel free to contact us. You can talk to one of our artificial grass design and installation consultants to find the best artificial grass solution for you!
Is Artificial Grass Safe for Children & Pets?
Yes! Artificial grass is safe for children and pets. Synthetic grass eliminates the harmful chemicals required to maintain a natural grass yard. It also eliminates the need to use any gas-powered lawn care equipment. Additionally, artificial grass improves playground & play area safety by providing a lush, soft surface that helps to absorb the impact of falls. So, with artificial grass, your children and pets will be safer than ever.
How Much Does Artificial Grass Installation Cost?
The final price of artificial grass in Austin depends largely on the size of the installation, type of turf being installed, the amount of prep work required, etc. On average, for a 1,000 square foot installation, you can expect to pay around $6.00 – $12.00 per square foot. If you know the size of your lawn and would like to know what it might cost, you can use our artificial grass cost calculator.
What is the Square Footage Price of Artificial Grass?
Our custom installed artificial grass solutions cannot realistically be quoted by the square foot. Each lawn is different and Ideal Turf prices each project individually based on turf type, required ground preparation, size of the installation, and a number of other factors.
Any artificial grass company that randomly provides a square footage price over the phone or on the Internet is simply selling outdoor carpet, and not selling the same custom installed artificial grass solutions that Ideal Turf is well known for. Simply receiving a square footage price without a site visit is not a realistic or credible estimate of the true cost.
That is why Ideal Turf is happy to offer a FREE Design Consultation to provide exact pricing for your commercial or residential turf project.
What are the Most Common Uses of Artificial Grass in Austin, TX?
Artificial grass is extremely versatile and is commonly used at both residential and commercial properties throughout Austin.
Pet Turf (Artificial Grass for Dogs) – People choose artificial turf for dogs and other pets because artificial turf doesn't develop brown dog urine spots, dogs can't dig through it, and because its durability allows it to remain pristine, even with very active dogs.
Outdoor Living Areas (Decks, Patios & Swimming Pool Areas) – A very popular application for artificial grass is in outdoor living areas. For example: artificial grass rooftops, decks, balconies, and patios. Also very popular is artificial grass around swimming pools.
Front Yards & Backyards (Lawns & Landscapes) – A lot of people want artificial grass for their front or backyards. A synthetic lawn boosts curb appeal and increases the value of your home while also allowing you to avoid watering and maintenance costs. Installing artificial grass in your yard can save up to 56,000 gallons of water per year!
Sports (Putting Greens & Bocce Ball) – A feature unfamiliar to most homeowners that's exploded in popularity is backyard putting greens. Maintaining a natural grass putting green is extremely time and labor-intensive, not to mention expensive. Alternatively, you're free to choose your own putting green design, from the shape of the green to the number of holes, breaks, and more. Artificial turf putting greens are great for either leisure golfers or serious golfers looking to improve their short game.
What is Artificial Grass Made of?
Artificial grass is made out of resilient compounds like polypropylene, polyethylene, and nylon. Manufacturers add other compounds to incorporate different features into their synthetic grass. For example, our turf products contain "Microbe-Safe™ Technology," which is an antimicrobial additive that's infused with the turf's backing during the manufacturing process. This is especially valuable on fake grass for dogs as it helps prevent the buildup of odors and bacteria from dog urine.
How Long Does Artificial Grass Last?
The actual longevity of your synthetic grass in Austin will depend on the amount of foot traffic, and the frequency of maintenance it gets. However, artificial grass usually provides up to 20+ years of service.
What Maintenance Does Artificial Grass Require?
More a matter of keeping clean than maintaining… Remove organic materials from the surface, typically by using a leaf blower. Rakes may be required for removing heavier objects; however, the leaf blower is the ideal tool for general upkeep. A stiff, natural bristle broom can be used to "fluff" high traffic areas. For a complete overview, check out our post on Artificial Turf Maintenance: How To Clean Synthetic Grass.
How Hot Does Artificial Grass Get?
Manufactured grass does not stay as cool as natural grass which has water running through it, but it does not absorb and radiate heat like pavement, rock, or brick. Even during Austin's summer heat, your lawn will remain pleasantly functional. On those days that are extremely hot, you can hose off your lawn to cool it down. We also recommend using T°Cool® Infill with your turf installation because it cools the artificial grass by 30° – 50°F through evaporative cooling.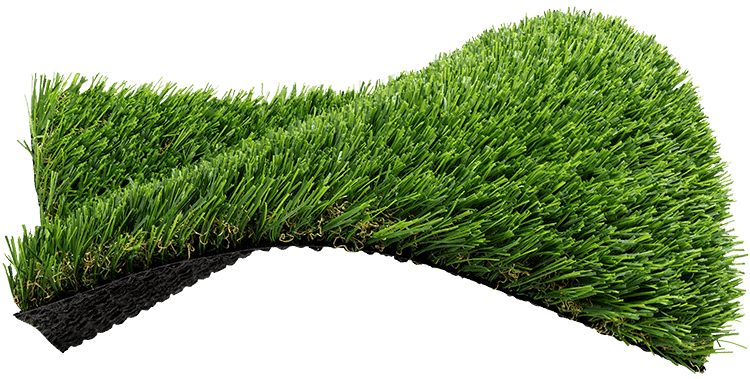 Serving all of Austin, TX, Including the Following Cities Around Austin:
We provide artificial grass installation services in Austin, as well as the cities and communities surrounding Austin!
Ideal Turf Austin
12600 Hill Country Blvd. Suite 275 Bee Cave, TX 78738
(512) 600-1695
info@ideal-turf.com