Arlington's Premiere Artificial Grass Supplier & Installer!
Ideal Turf is the leading installer of artificial grass in Arlington. Our hand-picked turf products are manufactured in the USA and offer an affordable alternative to natural grass for residential or commercial applications!
Turf Products
The Trusted Source for the Best Artificial Turf Solutions in Arlington, TX
Artificial turf is a great alternative to natural grass, but it can be difficult to install properly if you don't know what you're doing. Choosing the wrong company can end up costing you a lot of time and money.
Ideal Turf Arlington is here to help. We are experts in the installation of artificial turf, and we guarantee that you will be happy with your new lawn. Our team of professionals will take care of everything for you, from choosing the right type of turf for your needs to installing it correctly so that it looks natural and lasts for years.
We have years of experience installing artificial grass in homes and businesses all over Arlington, TX. Having worked on hundreds of projects throughout Texas and Oklahoma; we've installed synthetic lawns at homes, businesses, schools, shopping centers, and more! Ideal Turf Arlington has the knowledge needed to ensure that your new yard looks fantastic for many years to come!
Our turf installation service comes with a 100% satisfaction guarantee and we offer free quotes so you'll never overpay for our services.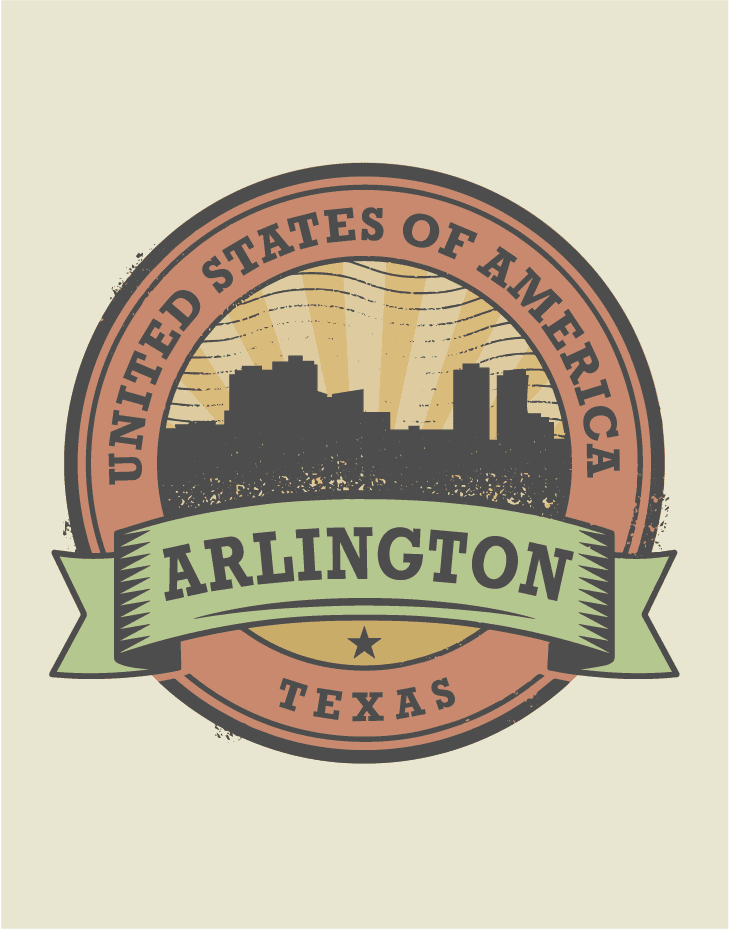 Residential Artificial Grass Installers in Arlington, TX
You want a lush green lawn but you don't have the time to maintain it. Not only does it take a lot of time and effort to maintain a green lawn, but it's also expensive. It can be tough to find the time to mow, water, and fertilize your lawn every month. Not to mention, all that work is often wasted when the hot Texas sun dries out your grass or a hard winter freezes it solid.
Ideal Turf Arlington offers residential artificial grass installation services such as fake grass lawns, dog/pet turf, backyard putting greens, roofs, decks & patios, pool decks, and more! Our top-of-the-line turf looks just like real grass and is guaranteed not to fade or wear out over time. As an added bonus, it will never need watering or expensive fertilizers either! Plus, our services are affordable and easy to schedule.
You'll save time and money with this low-maintenance alternative to natural grass. One look at our turf products and you'll understand why so many homeowners in Arlington choose Ideal Turf. Our turf is proudly Made in the USA and are backed by a 20-Year Warranty! 
Residential Turf
Commercial Artificial Grass Installers in Arlington, TX
Maintaining a natural grass lawn in Texas is difficult and expensive. It requires regular watering, mowing, and fertilizing which can take up a lot of time and money. Installing artificial turf is a great alternative to natural grass for businesses and commercial properties. Many companies in Arlington offer this service but they often charge high prices and take too long to complete the job. 
Ideal Turf Arlington offers commercial turf installation at competitive prices and we finish our projects on time so your business can continue operating without disruptions during construction. We have years of experience installing artificial turf for businesses of all sizes so you can be sure that your project will be completed on schedule and within budget. We offer free estimates on installation services so give us a call at 800-204-4650 today! 
Commercial Turf
What are the Benefits of Installing Artificial Grass?
Artificial grass is a low-maintenance, cost saving and aesthetic choice for homes and businesses alike. It drastically reduces water usage and landscaping costs ultimately resulting in an unbeatable return on investment! Below you'll find the major benefits of installing artificial grass.
Why Should You Choose Ideal Turf To Install Artificial Grass At Your Arlington Home Or Business?
What Your Neighbors Have To Say About Us.
We are very proud of the artificial grass design and installation services we provide in Arlington, TX, and we stand by every artificial turf product we carry. Read our Verified Reviews from Google, Facebook, and Yelp below to see for yourself how happy our customers are!
Recent Artificial Grass Installations
We custom design and install synthetic grass in and around Arlington, TX. We'll make your home or business stand out. Below are images from our recent artificial grass installations.
Frequently Asked Questions
Below are some of the most frequently asked questions we hear regarding artificial grass and artificial grass installation in Arlington, TX. If you have a question that isn't answered below, please don't hesitate to contact us.
What are the Most Common Artificial Grass Applications?
Artificial grass is extremely versatile and is commonly used at both residential and commercial properties throughout Arlington, TX.
Pet Turf (Artificial Grass for Dogs) – People choose artificial turf for dogs and other pet applications because it doesn't develop brown spots from dog urine, dogs can't dig through it, and because its durability allows it to remain pristine, even with very active dogs. To learn more about this type of turf, check out our guide on how to choose the best artificial grass for dogs & pets.
Outdoor Living Areas – A lot of people choose artificial grass for its multiple uses for outdoor lifestyles. We regularly install fake grass on roofs, decks, balconies, and patios.
Yards (Lawn & Landscape) – Synthetic lawns add aesthetic beauty to any Arlington property and allow you to avoid watering and maintenance costs. Switching to artificial turf in your yard can save up to 56,000 gallons of water per year! For help deciding on the right turf for your lawn, check out our guide on how to choose the best fake grass for lawns & landscapes.
Backyard Putting Greens – Many Arlington residents get backyard putting greens installed. Maintaining a natural grass golf green is extremely time and labor-intensive. Alternatively, you can completely customize your artificial turf putting green design, from the shape of the green to the breaks, you can even adjust the ball speed. Artificial turf putting greens are great for either leisure golfers or serious golfers looking to improve their short game.
How Long Does Fake Grass Last?
How long artificial grass lasts depends on the quality of the turf product, efficacy of the installation method, amount of foot traffic, and the frequency of maintenance. That said, artificial grass usually provides up to 20+ years of service.
What Maintenance Does Artificial Grass Require?
Artificial Turf Maintenance is pretty straightforward. Artificial grass requires very little maintenance and is the perfect solution for those who have a natural grass lawn that takes up too much of their time. You won't need to worry about mowing, edging or anything else because it just needs to be cleaned from time-to-time!
Does the Weather Affect Artificial Grass in Arlington, TX?
The summers here in Arlington, Texas are hot and muggy, with temperatures regularly climbing above 100°F. Our artificial grass products are built to withstand high-temperature summers and to look great year-round, rain or shine. You'll have a beautiful, lush, natural-looking lawn while conserving water!
For Arlington residents interested in discovering more ways to conserve water, as well as current water restrictions check out "Water Conservation – Arlington, TX."
How Hot Does Artificial Grass Get in the Sun?
Artificial grass does not stay as cool as natural grass which has water running through it, but it does not absorb and radiate heat like pavement, rock, or brick. Even during Arlington's summer heat, your lawn will remain pleasantly functional. On those days that are exceedingly warm, simply hose off your lawn to cool it down. We do recommend using T°Cool® Infill with your turf installation because it cools the artificial grass by 30° – 50°F through evaporative cooling. It is also antimicrobial and will work alongside the backing to prevent the buildup of bacteria and odors.
Can I Install Artificial Grass Myself?
Yes. You can install artificial grass by yourself if you have the proper tools for the job. However, we strongly recommend going with a reputable artificial grass installation company. Our turf installation process has been developed and improved through years of installing artificial grass. Working with a professional Fort Worth-area turf installer, you can rest assured that your synthetic grass will be properly installed and will last for years to come.