The Leading Artificial Turf Installer in Dallas, TX!
Ideal Turf provides Dallas homes and commercial properties with the highest-quality and most realistic artificial turf available. Our turf products are hand-selected to ensure durability, reliability, and affordability! We'll work with you to help bring your artificial turf vision to life!
Turf Products
The Best Artificial Grass in Dallas, TX!
When you mention Texas to anyone, Dallas is one of the first cities that come to mind. There's a lot to see and do in one of the country's biggest cities. There are also industries that make Dallas a great place to settle down.
That said, living in such a beautiful city is not without problems. The relentless heat of Dallas' summer doesn't make it very easy to maintain a natural grass lawn. In fact, it's nearly impossible. This is why homeowners in Dallas and throughout Texas have chosen to switch to artificial grass. This ensures that they can enjoy a lush, green, low-maintenance, and natural-looking lawn year-round while eliminating the need for chemical fertilizers, lawnmowers, and the greenhouse gas emissions that come with them.
Ideal Turf Dallas is one of the leading installers of the best artificial grass in Texas. Our eco-friendly turf products are equipped with features that help them last longer and perform better than most brands in the market. We encourage you to check out our turf products and discover why we are one of the best in the business.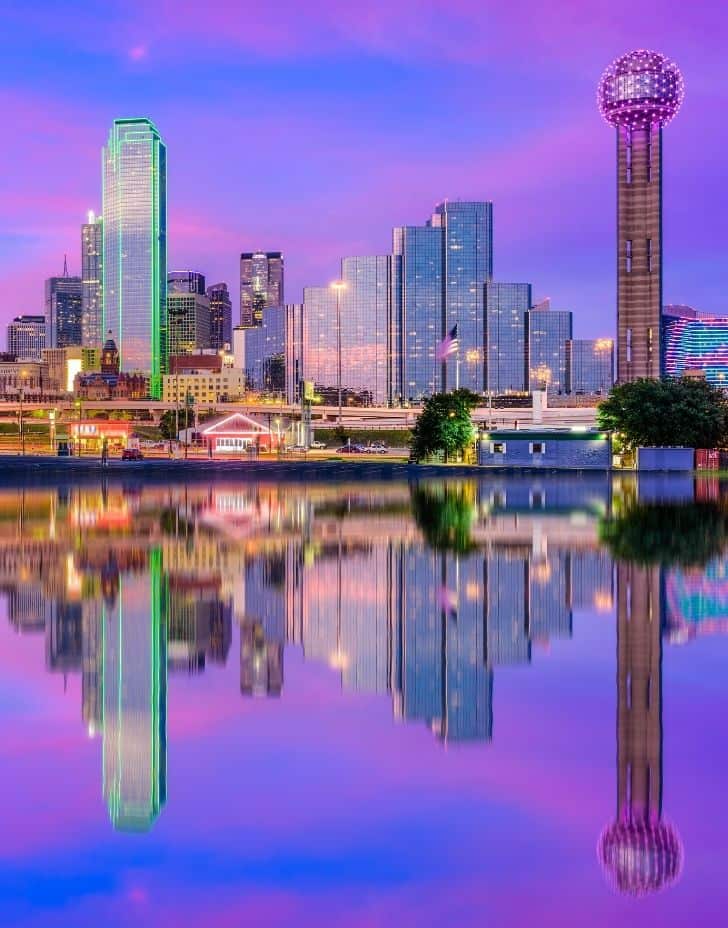 Residential Artificial Turf in Dallas, TX
Simply put, Ideal Turf artificial grass looks amazing and will complement your Dallas home's outdoor aesthetic. We hand select every artificial turf product that we install to ensure that it looks like natural grass from up-close and afar.   Our goal is to make your home the envy of your neighbors by installing true-to-life products that mimic a natural grass lawn or landscape without the water, time, money, and hassle involved in maintaining it.
Whether you're interested in an artificial turf dog run/pet area, a custom-designed backyard golf green, or a faux grass deck/patio, one look at our turf and you'll see why so many Dallas homeowners continue to choose Ideal Turf's artificial grass. We offer each customer a personalized design consultation to ensure the perfect installation from beginning to end.
Residential Turf
Commercial Artificial Turf in Dallas, TX
Real grass dies. Artificial grass doesn't. When you compliment your commercial property with an Ideal Turf installation you are investing in a long term, eco-friendly landscape solution. Our turf products are hand-selected to ensure they exceed the industry standards in terms of resistance and durability. Every product we install has been carefully engineered to withstand heavy foot traffic, pets, and repeat play.
As rising water and maintenance costs continue to drive up your operating expenses, recurring droughts are only going to make matters financially worse. An artificial turf landscape is proven to enhance your property's curb appeal which translates to increased property value.  In a short time, these savings will result in a return on investment that puts money back in your pocket.
Commercial Turf
What are the Benefits of Installing Artificial Turf?
Why Choose Ideal Turf To Install Artificial Turf At Your Dallas Home Or Business?
What Your Dallas Neighbors Have To Say About Us.
We are very proud of the artificial grass design and installation services we provide in Dallas, TX, and we stand by every artificial turf product we carry. Read our Verified Reviews from Google, Facebook, and Yelp below to see for yourself how happy our Dallas customers are!
Recent Installations
We custom design and install synthetic grass in and around Dallas, TX. We'll make your home or business stand out. Below are images from our recent artificial grass installations in Dallas.
Frequently Asked Questions
Below are some of the most common questions we hear from our artificial grass customers in Dallas, TX. If you have a question that isn't answered below, please don't hesitate to contact us.
Why Install Artificial Turf in Your Dallas Yard?
If you're considering installing artificial grass in your Dallas, TX yard, it's a great way to increase your home's value while also saving money on landscaping costs. It doesn't need watering or mowing, which means you'll have more time for doing what really matters – spending quality moments with friends and family!
How Much Does Artificial Turf Installation Cost?
This is one of the questions we hear most often, and the most difficult to answer.
Think of artificial grass as an investment, not a cost! This investment will increase the value of your Dallas property and save you money for years to come. Best of all, unlike most expenses you put into your home, Ideal Turf's artificial grass will pay for itself over a matter of a few years.
For example, if you spend $200 per month on landscaping and water costs, that equates to $2,400 a year. Over five years, your cost is $12,000. The average Ideal Turf lawn is less expensive than that!
Artificial turf products have come a long way in the past two decades, both from a manufacturing and distribution standpoint. Nowadays the end-user has access to multiple purchasing options, all of which offer various degrees of product quality, installation experience, and post-installation support/guarantees that can make or break the client's investment.
Choosing a trusted Dallas artificial grass company is an important aspect of making a confident investment. When dealing with a reputable turf contractor, you will likely see total project pricing ranging from:
$6 – $15 per square foot for artificial grass
$15 – $30 per square foot for putting greens
Key variables that could shift this number one way or the other are:
Size of the area (volume)
Ground preparation requirements
Access to the project site
Quality of product
Application type (regular landscape turf, putting green, bocce court, etc). Most of the time, recreational applications such as putting greens will be on the higher end of the scale.
To receive a more accurate approximation of the cost, it helps to know the square footage of the project. For help determining the size of your project, we put together a guide on How to Measure for Artificial Grass.
To get an idea of the cost of an artificial grass installation in Dallas, TX, check out our artificial grass cost calculator.
If you're interested in an artificial turf golf green, we also have a putting green cost calculator.
Is Artificial Grass Safe for Kids & Pets?
Can You Install Artificial Turf on Dirt? What About Concrete?
Yes, artificial grass can be installed on dirt and concrete but the installation process differs significantly. You can't simply lay artificial grass on dirt and call it a day, the area will need to be prepared with a base layer of class II road base and crushed limestone that when compacted will help facilitate drainage. Installing artificial grass on concrete requires less preparation, but we recommend using a drainage membrane to facilitate drainage and prevent flooding.
Can I Install Artificial Grass Myself?
How Does Artificial Grass Drain Water & Pet Urine?
Artificial grass is designed with a backing that facilitates drainage in one of two ways. The two most common types of turf drainage are "Perforated/Hole-Punch" and "Non-Perforated/Permeable." We've also introduced a hybrid of the two that we call "DUAL FLOW."
What are the Most Common Artificial Grass Applications?
Artificial grass is extremely versatile and is commonly used in a variety of residential applications and commercial applications on properties throughout Dallas, TX.
Pet Turf (Artificial Grass for Dogs) – People choose artificial turf for dogs and other pet applications because it doesn't develop brown spots from dog urine, dogs can't dig through it, and its durability allows it to remain pristine, even with very active dogs. To learn more about this type of turf, check out our guide on how to choose the best artificial grass for dogs & pets.
Outdoor Living Spaces (Roof, Deck & Patio Turf) – A lot of people choose artificial grass for its multiple uses for outdoor lifestyles. We regularly install fake grass on roofs, decks, balconies, and patios. To learn more about synthetic turf for roofs, decks, patios, balconies, and outdoor living spaces, check out our guide on how to choose the best fake grass for patios & outdoor living spaces.
Front & Backyards (Lawn & Landscape Turf) – Synthetic lawns add aesthetic beauty to any Dallas property and allow you to avoid watering and maintenance costs. Switching to artificial turf in your yard can save up to 56,000 gallons of water per year! For help deciding on the right turf for your lawn, check out our guide on how to choose the best fake grass for lawns & landscapes.
Golf (Backyard Putting Greens) – Many Dallas residents get backyard putting greens installed. Maintaining a natural grass golf green is extremely time and labor-intensive. Alternatively, you can completely customize your artificial turf putting green design, from the shape of the green to the breaks, you can even adjust the ball speed. Artificial turf putting greens are great for either leisure golfers or serious golfers looking to improve their short game. If you're interested in a home golf green, we put together a buyer's guide that explains how to choose the best artificial grass for putting greens.
Swimming Pool Decks & Surrounds (Artificial Grass Around Pools) – Swimming pool areas like pool decks and around swimming pools are an increasingly popular choice for residential and commercial properties. Artificial grass offers an aesthetically pleasing, lush, soft, slip-resistant surface that improves the safety of pool areas. We published a detailed buyer's guide that explains how to choose the best artificial grass for pool areas & pool decks.
How Long Does Artificial Turf Last?
Our turf products have a 15-20 year life expectancy. Our warranty guarantees that it won't fade or fall apart and that it will look great for years to come!
What Maintenance Does Artificial Turf Require?
Artificial turf maintenance is very easy, requiring little effort from you. If you have a natural grass lawn that takes up too much of your time, artificial grass might be the perfect solution. You won't need to worry about mowing, edging, watering, fertilizing or anything else. 
You'll have to clear solid debris (i.e. sticks, leaves, etc.) by hand or with a leaf blower as needed. Depending on how windy it is in your neighborhood, you should occasionally rinse your turf lawn with a hose to remove any dust or pollen that's accumulated. 
If you have a dog, you'll have to remove solid waste the same way you would for natural grass. Dog urine should be rinsed with a hose once a week to help prevent the buildup of odors and bacteria.
Does the Weather in Dallas, TX Affect Artificial Turf?
The summers here in Dallas, Texas are hot and muggy, with temperatures reaching up to 96°F. Our artificial grass products are built to withstand high-temperature summers and to look great year-round, rain or shine. You'll have a beautiful, lush, natural-looking lawn while conserving water!
For Dallas residents interested in discovering more ways to conserve water, check out "Save Dallas Water."
What is Artificial Grass Made of?
Artificial grass is made out of resilient compounds like polypropylene, polyethylene, and nylon. Manufacturers add other compounds to incorporate different features into their synthetic grass. For example, our turf products contain Microbe-Safe™ antimicrobial technology, which is an antimicrobial agent that's infused with the turf backing during the manufacturing process. This is especially valuable on fake grass for dogs as it helps prevent the buildup of odors and bacteria from dog urine.
How Hot Does Artificial Turf Get?
Artificial grass does not stay as cool as natural grass which has water running through it, but it does not absorb and radiate heat like pavement, rock, or brick. 
Even during Dallas' summer heat, your lawn will remain pleasantly functional. On days that are extremely hot, a quick spray down with a hose will quickly cool it down. 
We recommend using T°Cool® Infill with your turf installation because it cools the artificial grass by 30° – 50°F through evaporative cooling. It is also antimicrobial and will work alongside the backing to prevent the buildup of bacteria and odors.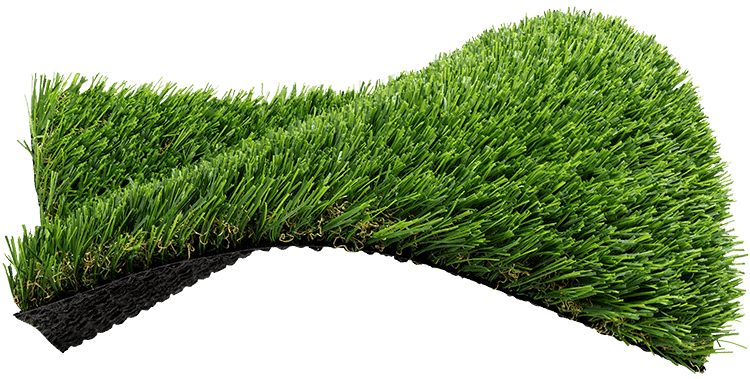 Serving all of Dallas, TX, Including the Following Cities Around Dallas
We provide artificial grass installation services in Dallas, as well as the cities and communities surrounding Dallas!
Ideal Turf Dallas
14785 Preston Road. Suite 550 Dallas, TX, 75254
(214) 699-5501
info@ideal-turf.com