T°Cool® Infill
Keeping artificial grass systems cool and comfortable during warm summer months is a common concern among homeowners here in Texas. Introducing T°Cool® Infill with Evaporative Cooling Technology that keeps the turf temperature down up to 50°F.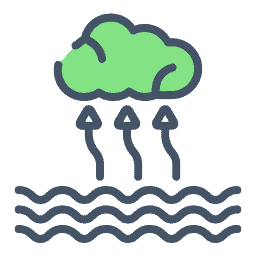 Patented Infill Technology Cools Off Hot Turf
Reduces surface temperature of turf through the process of evaporative cooling.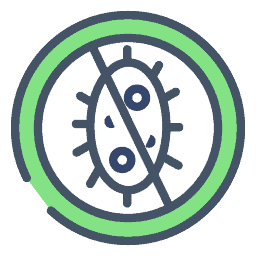 Equipped With BacShield An Antimicrobial Additive
Antimicrobial agents penetrate microbe cell walls and disrupt key cell functions.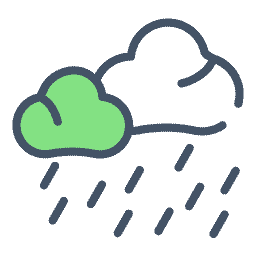 T°Cool Infill Captures Water From Rainfall
T°Cool® captures water from rainfall, dew, or irrigation and stores it for later use.
T°Cool® infill works on the same principles as human perspiration. Stored moisture is slowly released from treated sand infill, removing heat energy and allowing the synthetic turf field to cool.
T°Cool — Cools Off Hot Turf: A patented infill technology that drastically reduces the surface temperature of artificial grass through the natural process of evaporative cooling.
The T°Cool® Technology captures water from rainfall, dew, or irrigation and stores it for later use. As the sun's radiation heats up turf, T°Cool releases moisture, keeping the surface cool for up to four days from a single moisture event.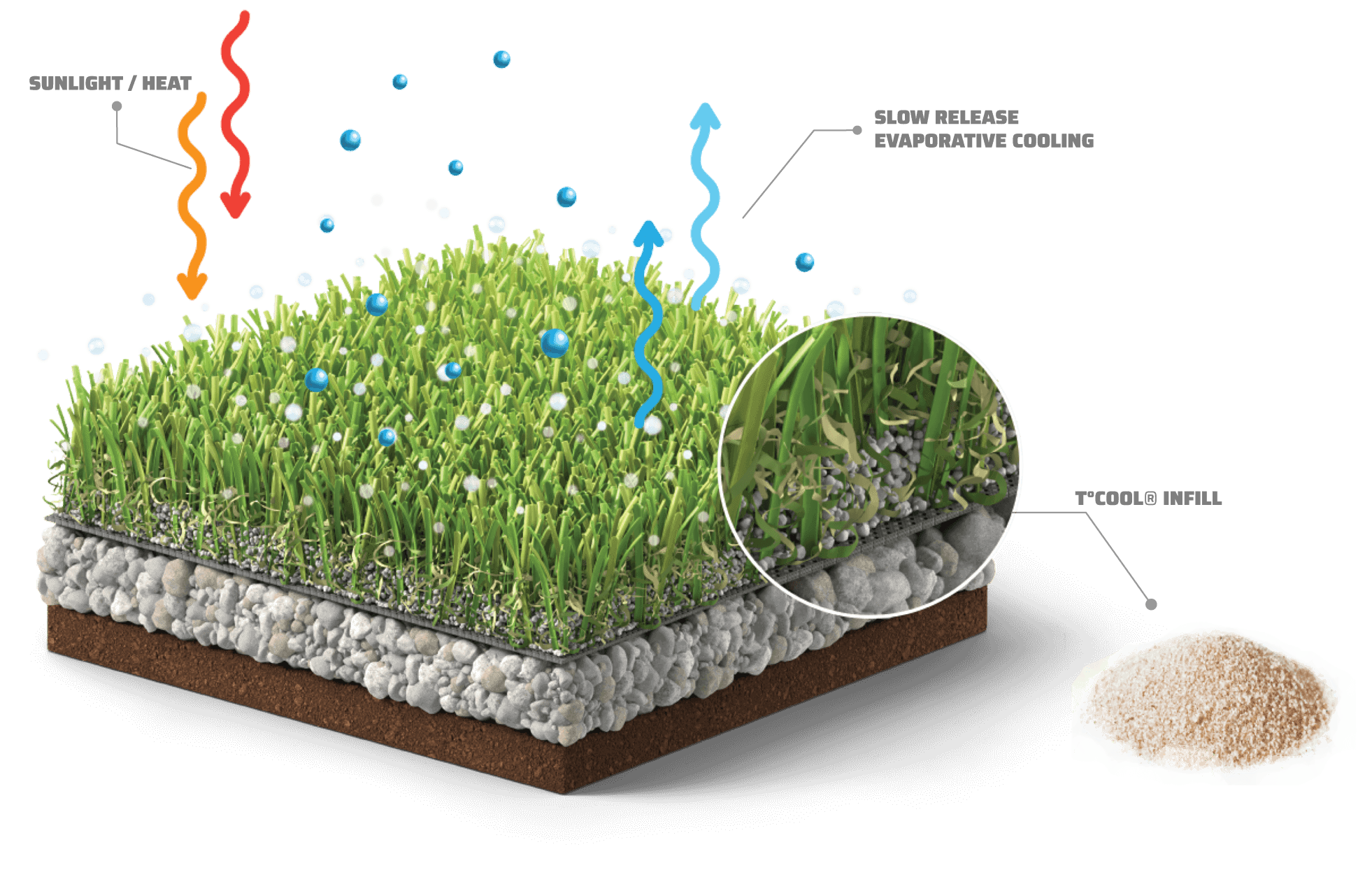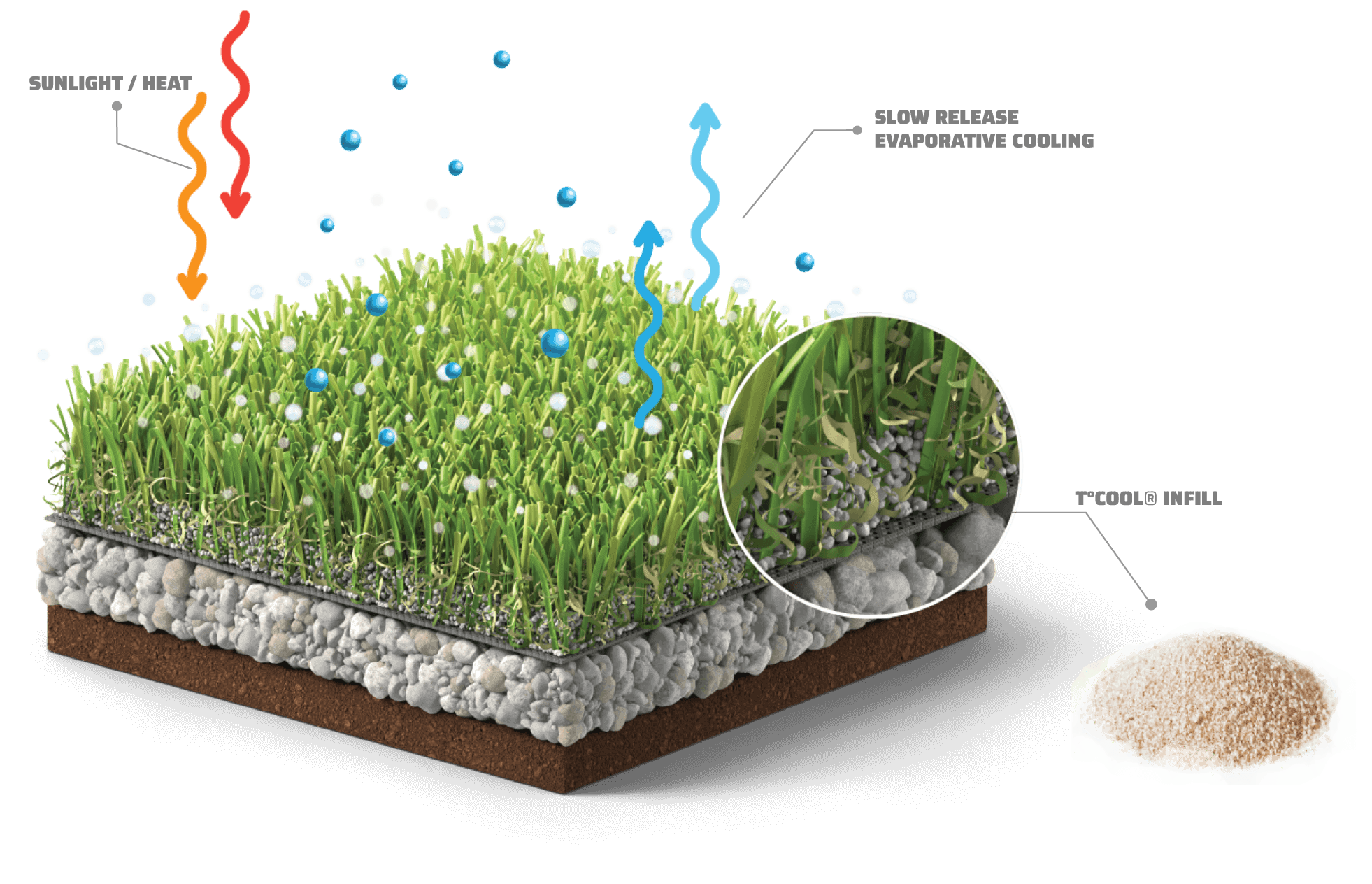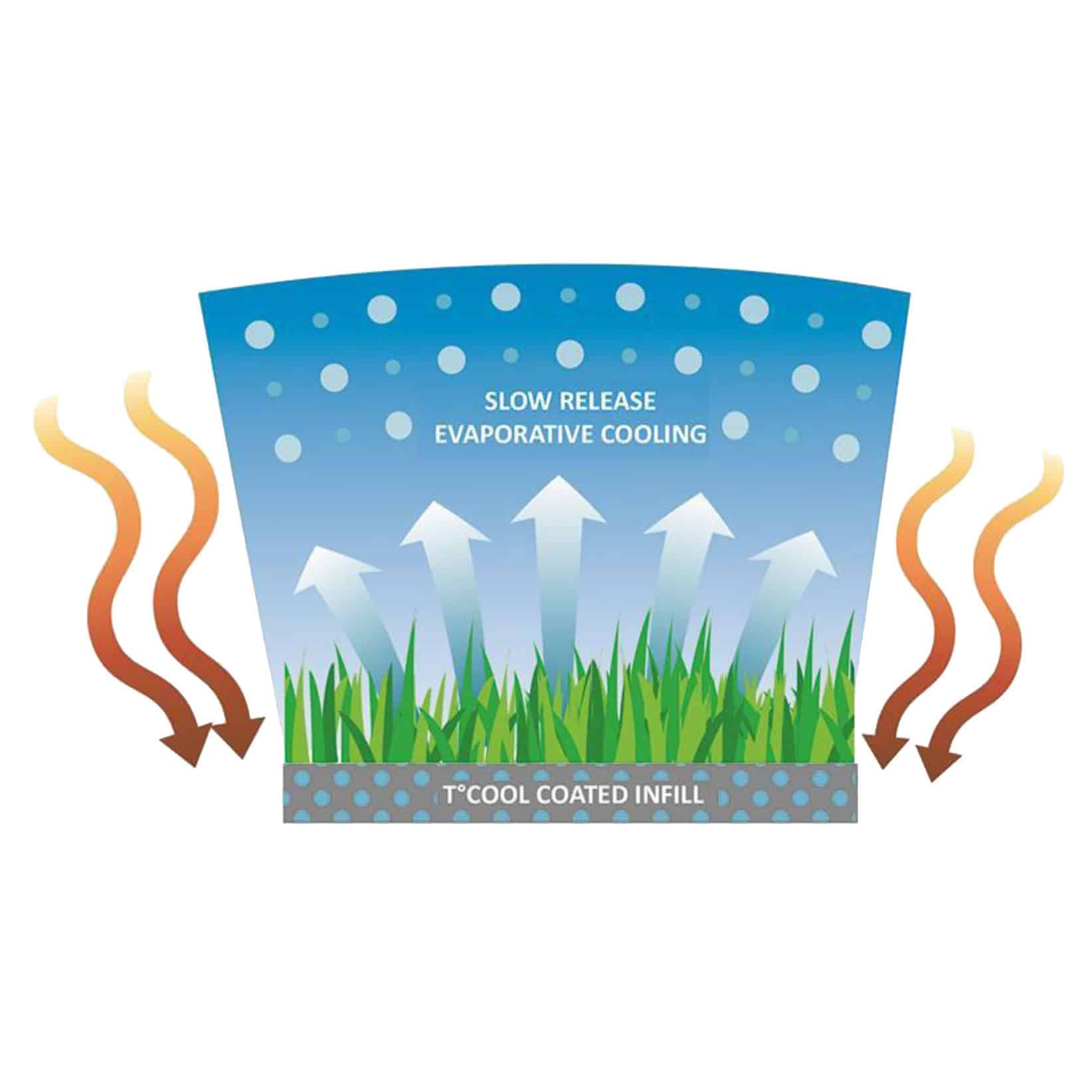 How Cool Does T°Cool® Infill Keep Artificial Grass & For How Long?
T°Cool provides 30°F to 50°F lower surface temperatures compared to untreated turf in independent studies. T°Cool is the only proven cooling solution for synthetic turf installations.
Most artificial grass infill materials trap solar rays and heat the surface to 150 – 180 degrees.
The T°Cool ® eco-friendly, healthy, and cost-effective infill solution cools down synthetic turf by an applied principle of evaporative cooling. Testing has shown that the T°Cool ® systems reduce the surface by 30 to 50°F.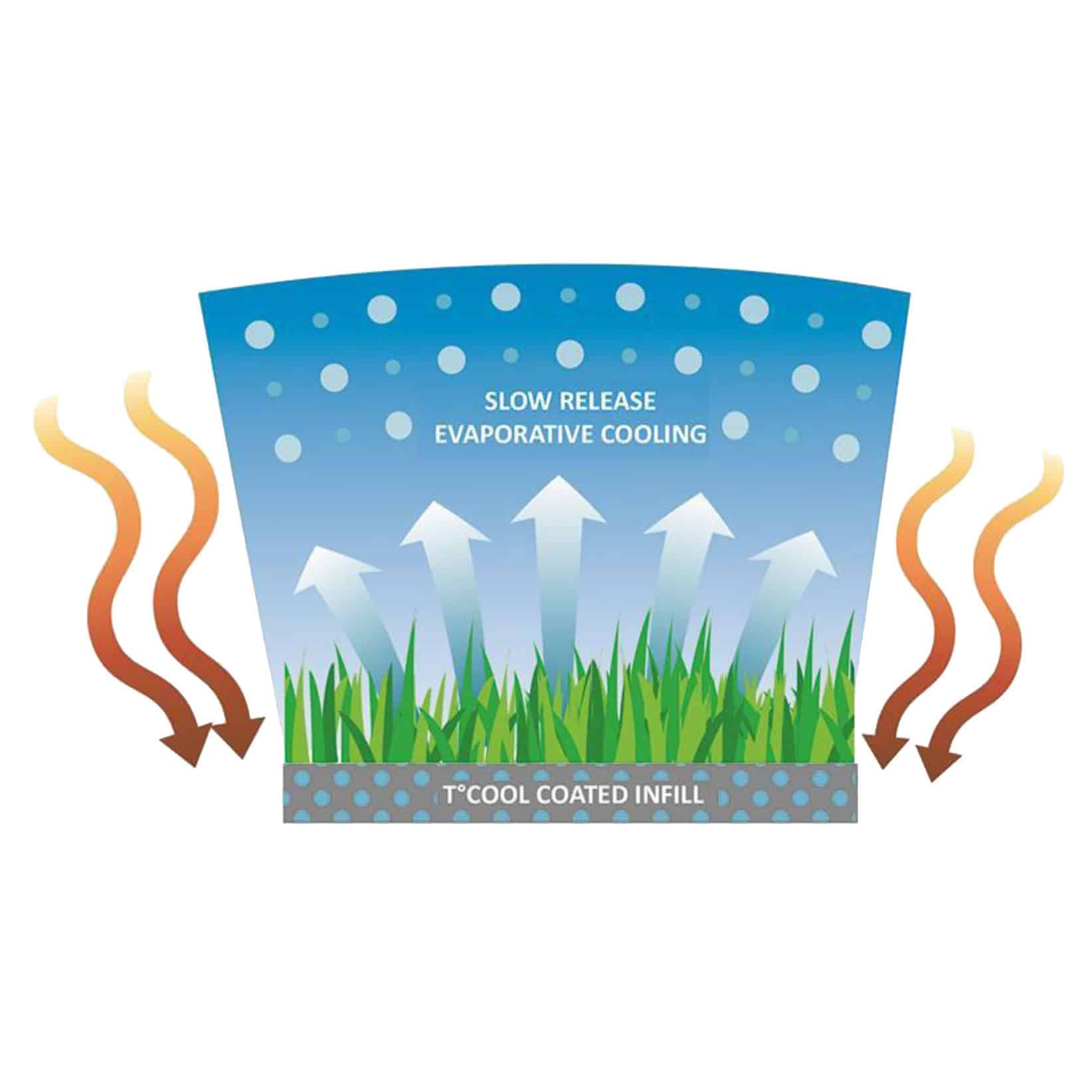 T°Cool® Infill is Equipped With Antimicrobial Technology
T°Cool ® also adds the benefit of the antimicrobial additive, BacShield. The BacShield fights harmful microorganisms including bacteria, protozoans, viruses, and fungi such as mold and mildew.
When microbes come into contact with the turf surface, the antimicrobial agents penetrate their cell walls and disrupt key cell functions to limit microbial growth and reproduction.
To Speak With An Artificial Turf Design & Installation Expert Please Give Us A Call.
At Ideal Turf, you're in the right place to have the high quality, sleek eco-friendly artificial grass that perfectly fits your style and budget.
Click To Call Us Now!
Recent Blog Posts
Explore our blog for insightful articles, personal reflections and ideas that inspire action on the topics you care about.