Artificial Grass for Contractors — Home Builders, Pool Builders, & Landscapers
We partner with home builders, pool builders, and landscapers in Texas & OKC through our ``Preferred Contractor Program,`` providing them with artificial grass for contractors. Our synthetic turf solutions will help you delight your clients by offering an affordable, high-quality, low-maintenance, and eco-friendly landscaping solution.
Turf Products
Preferred Contractor Program – Artificial Grass for Contractors
Whether you're responding to an RFP or creating your own designs for a commercial or residential client, artificial grass from Ideal Turf can help you produce "wow" results without breaking the bank. We are Texas's leading provider of artificial turf for all types of installations.
As a contractor, you are responsible for providing quality results under budget, and when it comes to lawn work, your best bet is going to be artificial grass. If you're looking for quality artificial grass that will delight your clients, look no further than the experienced pros at Ideal Turf.
Residential & Commercial Artificial Grass for Contractors in Texas & OKC!
Our artificial grass installations create a unique and interesting focal point for residential and commercial properties in Texas. There is no space too large or small for artificial grass installation. Ideal Turf has artificial grass for contractors that's perfect for a variety of indoor and outdoor applications: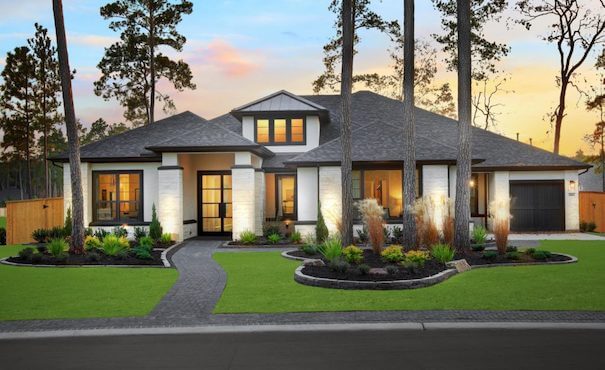 How Does Our ``Preferred Contractor Program`` Work?
We want to work with other hard-working businesses in similar industries that are striving to provide quality products and services to their customers! Our motto is "Love Your Lawn" and we want to help homeowners create beautiful yards that they love! Participating in our ``Preferred Contractor Program`` is as easy as 1-2-3!
Educating Customers

We provide you with our marketing materials and when you are working with a customer, just show them our brochures, educate them about the benefits of artificial grass, and ask them if they are interested in installing artificial grass in their yard.

Design Consultation

Contact one of our local Design Consultants to set up an appointment. They will take the proper measurements of the project site and provide a quote. Design Consultant appointments and quotes are always no cost to you or the customer!

Getting Paid!

The quote can go directly to the customer & after the installation, you get 5% of the total project price! – OR – You take the quote & mark it up whatever percentage you see fit. After the installation, you pay us our portion of the quote & you keep the rest!
What Are The Benefits of Artificial Grass for Contractors?
Ideal Turf is your artificial grass specialist. We have over 25 years of experience as turf installers and are able to install synthetic grass at your Texas business or commercial property. Our services span a wide range, from dog parks, to bocce ball courts, to swimming pool areas, and more. Reach out to us to start discussing your artificial grass project today!
Artificial Grass FAQs
Recent Artificial Grass Installations by Contractors in Texas & OKC
When you need artificial grass installed at a client's residential or commercial property in Texas or OKC, let your first call be to Ideal Turf. We are professional, timely, and creative in our turf solutions. Our skilled technicians are trained in the latest in modern technology when it comes to artificial grass installations, so you can be sure your clients will get lasting results.
Artificial Grass for Contractors
Frequently Asked Questions
Below are the most frequently asked questions that we hear regarding artificial grass for contractors. If you have a question but don't see the answer below, please reach out and let us know.
Where in Texas does Ideal Turf install artificial grass for contractors?
Will dogs damage artificial grass at my client's property?
No. The brown dog urine spots or destroyed areas that you are accustomed to seeing with natural grass lawns will not be the case with synthetic grass. Our heavy-duty pet turf will stand up to even the toughest pups.
Our industry-leading 100% permeable "Cascade Backing" turf drainage drains an incredible 1,500 inches per hour, so you don't have to worry about odors or mildew buildup from multiple pets' daily routines.
You can instruct your clients to rinse their turf with a garden hose and enjoy a long-lasting, plush, green artificial grass lawn for years to come.
Why should I choose Ideal Turf to install artificial grass?
Ideal Turf is a locally owned and independent artificial grass company.
The synthetic grass products we use have been independently lab-tested and engineered to ensure that you receive the highest quality, best performing artificial turf products in the industry.
Additionally, our artificial turf installation crews are the best around.
How long does it take to install artificial grass?
Can artificial grass be installed indoors as well as outdoors?
YES!
Absolutely… Ideal Turf offers artificial grass for contractors that can be used for indoor, outdoor, commercial, and residential applications.
What turf products do you recommend for Commercial Properties?
Ideal Turf's product lineup provides the perfect solution for high traffic settings and other challenges that commercial properties face.
If you're interested in an artificial turf backyard putting green for your outdoor living space, Ideal Turf can handle that as well.