Round Rock's Premiere Artificial Grass Supplier & Installer!
Our hand-picked turf products are manufactured in the USA and are not only superior, but affordable alternatives to natural grass for residential and commercial properties throughout Round Rock, TX.
Turf Products
The Trusted Source for Artificial Turf Solutions in Round Rock, TX!
Do you need artificial grass in Round Rock? When it comes to synthetic turf installation, homeowners and business owners in Round Rock know they can rely on Ideal Turf for all their artificial turf needs. Every day, more and more customers in Round Rock are entrusting Ideal Turf for their synthetic grass projects in their homes & businesses. 
You can trust that our products will stand the test of time because we only use the highest-quality materials available. We're proud to provide superior-quality American-made turf products for all landscaping projects and visions, including backyard putting greens, commercial artificial lawns, playgrounds, pet areas, and more. Our team is dedicated to providing exceptional customer service from start to finish so you get a beautiful end result every time!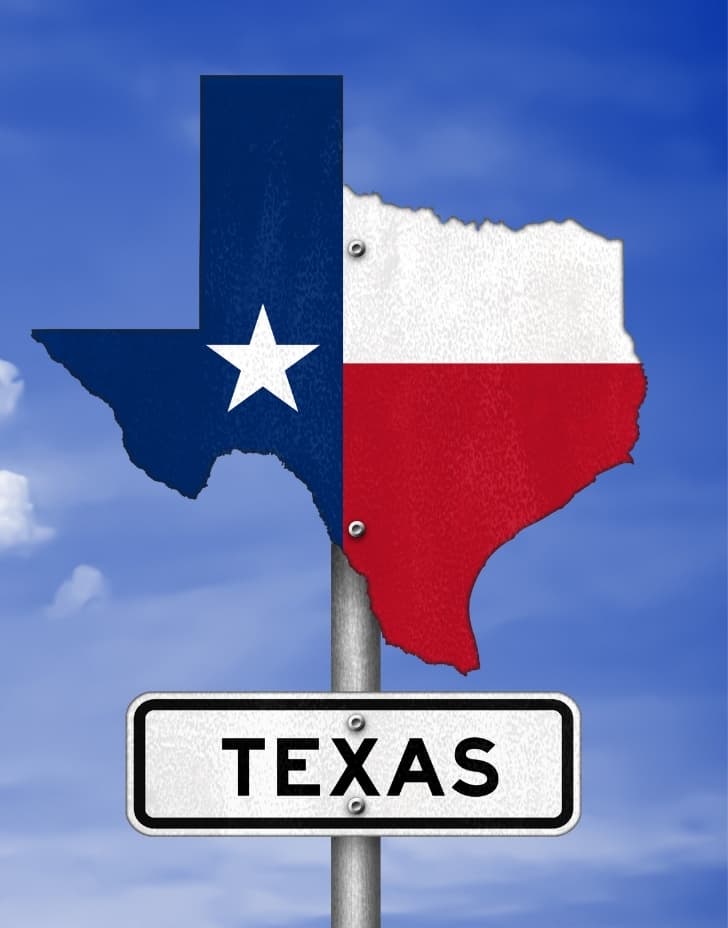 Round Rock's Residential Turf Installers
Are you looking to install artificial grass in your home? We've been providing the highest quality synthetic turf installations in Round Rock for years. Our team of experienced professionals will ensure that your artificial lawn is installed with precision and care. You can trust Ideal Turf to provide you with a premier artificial grass installation. 
If you want an attractive, low-maintenance lawn that requires little upkeep, then look no further than our high-quality turf products. We offer a variety of different types of synthetic turf perfect for any project or budget! Whether it's an artificial grass front yard, a backyard putting green, pet-friendly fake grass, or even an artificial turf pool area – we have what you need! Our turf is proudly Made in the USA and are backed by a 20-Year Warranty! 
Residential Turf
Round Rock's Commercial Turf Installers
Do you own a business in Round Rock? You're probably already aware of the benefits of artificial turf. It requires minimal maintenance, it looks great all year round, and it can save you thousands on landscaping costs every year. But did you know that our products are also incredibly durable and will last for decades without fading or showing signs of wear? And we make sure your new turf is installed perfectly every time!
We understand how important your landscape is to your business, so we only use top-quality turf products. Our team has over 20 years of experience installing commercial turf products, so there isn't anything they haven't seen before. Trust us with your next project – whether it be an apartment complex or a pet care facility – and see just how beautiful artificial grass can really be!
Commercial Turf
What are the Benefits of Installing Artificial Grass?
Homes and businesses have a lot to gain from the low-maintenance, cost-saving, and aesthetic benefits that artificial grass has to offer. Drastically reduced water usage coupled with limited landscaping costs equate to an unbeatable return on investment!
Why Choose Ideal Turf To Install Artificial Grass At Your Round Rock, TX Home or Business?
What Your Austin-Area Neighbors Have to Say About Us
We are very proud of the artificial grass design and installation services we provide and we stand by every artificial turf product we carry. Read our Verified Reviews from Google, Facebook, and Yelp below to see for yourself how happy our customers are!
Recent Turf Installations
We custom design and install artificial grass in Round Rock, TX and the surrounding communities. We'll make your home or business stand out. Below are images from our recent artificial turf installations.
Frequently Asked Questions
Below are some of the most common questions we hear regarding artificial grass in Round Rock, TX. If you have a question that isn't answered below, please don't hesitate to contact us.
Why Install Artificial Grass in Your Round Rock Yard?
Artificial lawns are the future of landscaping. With just one visit from Ideal Turf, you'll never have to worry about mowing or watering your yard again! And with our industry-leading artificial grass products in Round Rock, TX; there's no need for gas-powered equipment either–saving both money and time on maintenance costs every year (not mention making neighbors jealous). 
How does the Weather Affect Artificial Grass in Round Rock, TX?
The summers here in Round Rock, Texas are hot and muggy, with temperatures regularly climbing above 100°F. Our artificial grass products are built to withstand high-temperature summers and to look great year-round, rain or shine. You'll have a beautiful, lush, natural-looking lawn while conserving water!
For Round Rock residents interested in discovering more ways to conserve water, as well as current Austin area water restrictions check out "Conservation Rebates – City of Round Rock."
Does Artificial Grass Drain Water & Pet Urine?
Yes. Artificial grass is designed with a backing that facilitates drainage in one of two ways. The two most common types of turf backing are "Hole-Punched" and "Permeable." We recently introduced a proprietary hybrid backing that's fully permeable and hole-punched that we call "DUAL FLOW." The fully permeable backing allows water and pet urine to pass through any point in the backing, while the holes allow particles from solid waste to make their way through the turf and into the sub-base below.
Can You Install Artificial Grass on Dirt? What About Concrete?
Yes to both. Artificial turf is meant to thrive on open grounds as it is designed with that function in mind. When installing artificial grass on dirt, several steps must be taken to prepare the ground. The dirt surface must be properly flattened and topped with a base layer of crushed limestone that's compacted. With the versatility of artificial grass it can be installed just about anywhere you can imagine. It actually requires less preparation to install artificial grass on concrete.
Can I Install Artificial Grass Myself?
Yes. You can install artificial grass by yourself if you have the proper tools for the job. However, we strongly recommend going with a reputable artificial grass installation company. Working with a professional turf company, you can rest assured that your synthetic grass will be properly installed and will last for years to come.
Is Artificial Grass Safe for Children & Pets?
Yes! Artificial grass is safe for children and pets. It's actually safer than natural grass because it eliminates the harmful chemicals required to maintain real grass. It also eliminates the need to use any gas-powered lawn care equipment. Additionally, artificial grass provides a lush, soft surface that helps to absorb the impact of falls. So, with artificial grass, your children and pets will be safer than ever. For a detailed comparison check out our buyer's guide: Fake Grass vs. Real Grass
How Much Does Artificial Grass Installation Cost in Round Rock, TX?
Choosing a trusted Round Rock artificial grass company is an important aspect of making a confident investment. When dealing with a reputable turf contractor, you will likely see total project pricing ranging from:
$6 – $15 per square foot for artificial grass
$15 – $30 per square foot for putting greens
Key variables that could shift this number one way or the other are:
Size of the area (volume)
Ground preparation requirements
Access to the project site
Quality of product
Application type (regular landscape turf, putting green, bocce court, etc). Most of the time, recreational applications such as putting greens will be on the higher end of the scale.
To get an idea of the cost of an artificial grass installation in Round Rock, TX, check out our artificial grass cost calculator.
If you're interested in a golf green, we also have a putting green cost calculator.
What are the Most Common Turf Applications?
Artificial grass is extremely versatile and is commonly used at both residential and commercial properties throughout Round Rock, TX.
Common Turf Applications:
Pet-Friendly Artificial Grass – Dogs are one of the most common reasons people choose to install artificial grass. Synthetic turf doesn't die and turn brown from dog urine, dogs can't dig through it, and it maintains its aesthetics no matter how active your pup is.
Patios & Outdoor Living Areas – Artificial grass is perfect for balconies, decks, patios, and other outdoor living spaces. It provides a lush, soft, easy-to-maintain ground cover that's 100% safe for pets and kids.
Lawns & Landscapes – Fake grass lawns add aesthetic beauty to any home while also increasing property value. As a bonus, you no longer have to water or mow your lawn, saving your both time and money.
Backyard Putting Greens – These have become quite popular in recent years. You can completely customize your putting green design, from the shape of the green to the breaks, and you can even adjust the ball speed. Artificial turf putting greens are great for either leisure golfers or serious golfers looking to improve their short game.
What is Artificial Grass Made of?
Artificial grass is made out of resilient compounds like polypropylene, polyethylene, and nylon. Manufacturers add other compounds to incorporate different features into their synthetic grass. For example, our turf products contain Microbe-Safe™, which is an antimicrobial additive that's infused into the turf's backing during the manufacturing process. This is especially valuable on fake grass for dogs as it helps prevent the buildup of odors and bacteria from dog urine.
How Long Does Artificial Grass Last?
The actual longevity of your manufactured grass will depend on the amount of foot traffic, and the frequency of maintenance it gets. However, artificial grass usually provides up to 20+ years of service.
What Maintenance Does Artificial Grass Require?
More a matter of keeping clean than maintaining… Remove organic materials from the surface, typically by using a leaf blower. Rakes may be required for removing heavier objects; however, the leaf blower is the ideal tool for general upkeep. A stiff, natural bristle broom can be used to "fluff" high traffic areas. To learn more check out: Artificial Turf Maintenance.
How Hot Does Artificial Grass Get?
The grass does not stay as cool as natural grass which has water running through it, but it does not absorb and radiate heat like pavement, rock, or brick. Even during Round Rock's summer heat, your lawn will remain pleasantly functional. On those days that are exceedingly warm, simply hose off your lawn to cool it down. We also offer T°Cool® Infill which lowers the temperature of turf by 30° – 50°F through evaporative cooling.