Residential & Commercial Artificial Grass Installation Services in Frisco, TX!
Ideal Turf Frisco is here to help. We offer professional artificial grass installation services for both residential and commercial properties. Our artificial turf is made of high-quality materials that look and feel just like natural grass. Plus, our team of experts will take care of everything from start to finish so you can relax and enjoy your new lawn worry-free!
Turf Products
The Best Artificial Grass Solutions for Home & Business Owners in Frisco, TX!
Installing or maintaining a natural grass lawn in Frisco, TX can be extremely difficult and very time-consuming. The average homeowner doesn't have the time or knowledge to take care of a natural grass lawn, especially during the summer months here in Texas. Between watering, fertilizing, mowing, and dealing with pests and weeds, it's impossible to keep up without hiring a professional landscaper and spending hundreds of dollars watering your grass.
Ideal Turf Frisco offers artificial grass solutions that are perfect for home and business owners. Our artificial turf is made from the highest quality materials and is backed by a 15 – 20 year warranty. We offer a variety of synthetic turf options that are perfect for any need or budget.
With years of experience installing artificial grass at residential and commercial properties throughout the Dallas, TX area, we have the knowledge needed to ensure that your new yard looks fantastic for years to come! Having worked on hundreds of projects throughout Texas and Oklahoma; we've installed synthetic lawns at homes, businesses, schools, shopping centers, and more! 
Our turf installation services come with a 100% satisfaction guarantee and we offer free quotes so you'll never overpay for our services. Call us today at (214) 699-5501 or fill out the contact form to get started!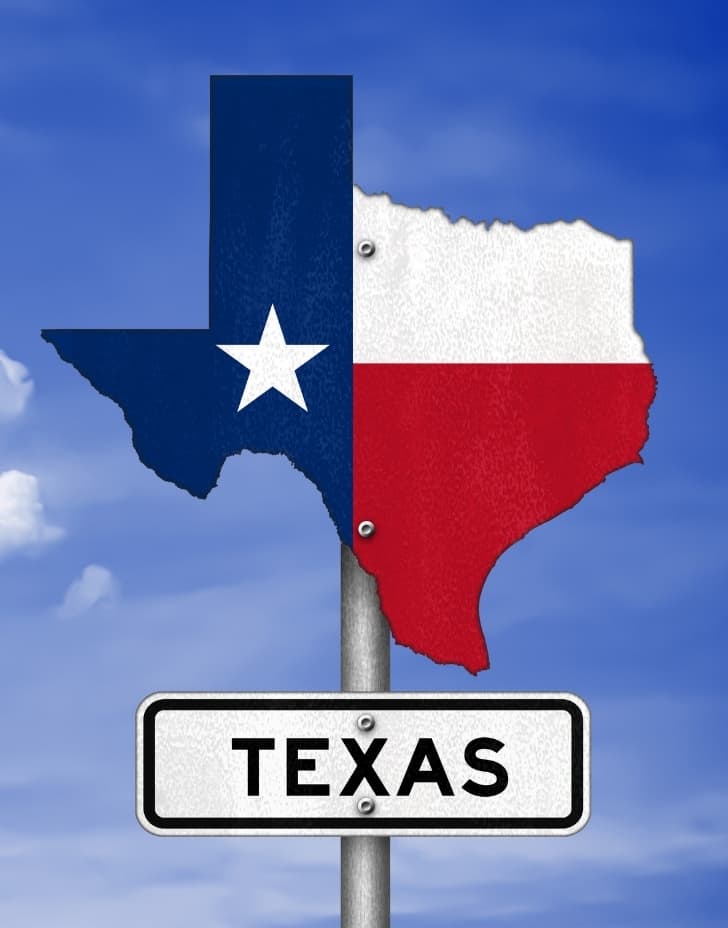 Residential Turf Solutions in Garland, TX
You want a beautiful, lush green lawn but don't have the time to maintain it. Most people think that they have to sacrifice their weekends in order to have a great looking lawn. This just isn't true- with Ideal Turf Frisco's artificial grass solutions, you can have the best of both worlds!
Our artificial grass is made from the highest quality materials and is designed to look and feel like natural grass. It's perfect for families with pets or kids, because it doesn't require any watering, mowing, or fertilizing. Plus, our turf is resistant to stains and fading so it will stay looking great for years.
You'll save time and money with this low-maintenance alternative to natural grass. One look at our turf products and you'll understand why so many homeowners in Frisco choose Ideal Turf. Our turf is proudly Made in the USA and is backed by a 20-Year Warranty! 
Residential Turf
Commercial Turf Solutions in Garland, TX
Commercial properties in Frisco, TX need a reliable artificial grass solution that can handle the high traffic and needs of their businesses. Traditional, natural grass lawns are difficult to maintain and require a lot of watering and fertilizing. 
Ideal Turf Frisco offers a hassle-free artificial grass solution that is perfect for commercial properties. Our artificial turf is made with durable fibers that can withstand heavy traffic, and it doesn't require any watering or fertilizing. Plus, our team of experts is dedicated to providing you with the best customer service possible.
Contact us today to learn more about our commercial artificial grass installation services or give us a call at (214) 699-5501 to speak with a turf installation expert! 
Commercial Turf
What are the Benefits of Installing Artificial Grass?
Residential and commercial properties can both enjoy the numerous benefits of artificial grass. Stop wasting time and money trying to maintain a natural grass lawn. Make the switch to a low-maintenance, aesthetically pleasing, and eco-friendly alternative to natural grass.
Why Should You Choose Ideal Turf Frisco To Install Artificial Grass At Your Home Or Business?
What Your Frisco Neighbors Are Saying.
We take pride in the artificial grass installation services that we provide throughout the Dallas-area, and we stand by every turf product we carry. Check out our Verified reviews from Google, Facebook, and Yelp below.
Recent Installations
It's difficult to capture the true-to-life beauty and realistic appearance of artificial grass in a photo. They simply don't do it justice. Below are images from some of our artificial grass installations.
Frequently Asked Questions
We hear a lot of the same questions from different clients, so below you'll find the most frequently asked questions that we hear regarding artificial grass, installation, maintenance, cost, and more. If you have a question that isn't answered below, please don't hesitate to contact us. We're happy to answer any additional questions you may have.
What are the Most Common Artificial Grass Applications?
Artificial grass is extremely versatile and is commonly used in a variety of residential applications and commercial applications on properties throughout Frisco, TX.
Artificial Grass for Dogs (Pet Turf) – Dog are the most common reason that people choose to install artificial grass. Pet-friendly artificial grass won't develop brown spots from dog urine, nor allow your dog to dig through it. This highly durable and versatile ground cover will remain lush, green and perfect-looking, even with the most active dogs. To learn more about artificial grass for dogs or pet turf, check out our guide on how to choose the best artificial grass for dogs & pets.
Outdoor Living Spaces (Roof, Deck & Patio Turf) – The versatility of artificial grass makes it very popular for outdoor living spaces that won't allow grass to grow, or that just need an aesthetic boost. Ideal Turf has installed artificial grass on rooftops, balconies, decks, walkways, patios, and countless outdoor living spaces.
To learn more about roof, deck, patio, and outdoor living space turf, check out our guide on how to choose the best fake grass for patios & outdoor living spaces.
Front, Side & Backyards (Lawn & Landscape Turf) – Installing an artificial grass lawn will boost the curb appeal and increase the value of any Frisco, TX property. Homeowners often make the switch in order to save on maintenance and watering costs, as an artificial turf yard can save up to 56,000 gallons of water per year!
For help deciding on the right turf for your lawn, check out our guide on how to choose the best fake grass for lawns & landscapes.
Golf (Backyard Putting Greens) – Backyard putting greens have become increasingly popular in recent years. Artificial grass is more durable than natural grass, so it can stand up to heavy use while requiring little maintenance. Additionally, artificial grass provides a consistent surface for practicing your putting skills, and you can customize your putting green design, from the shape of the green to the breaks, you can even adjust the ball speed.
We recently published an in-depth buyer's guide that explains how to choose the best artificial grass for backyard putting greens.
Swimming Pool Decks & Surrounds (Artificial Grass Around Pools) – Swimming pool areas like pool decks and around swimming pools are an increasingly popular choice for residential and commercial properties. Artificial grass offers an aesthetically pleasing, lush, soft, slip-resistant surface that improves the safety of pool areas.
We published a detailed buyer's guide that explains how to choose the best artificial grass for pool areas & pool decks.
How Long Does Artificial Grass Last?
You can usually expect 20 – 25+ years of service from your artificial grass. Ultimately, how long your artificial grass will last is going to depend on a few things like:
Quality of the turf product
Efficacy & quality of the installation
Amount of foot traffic
Frequency of maintenance
What Maintenance Does Artificial Grass Require?
Artificial turf maintenance is very easy.
Clear solid debris (i.e. twigs, leaves, etc.). You can do this by hand or with a leaf blower.
Rinse turf with a hose. This will remove any dirt, dust, or pollen that's accumulated.
Replenish infill annually
If you notice any matting, use a stiff-bristle push broom to fluff the fibers and return them to their upright position
Dog owners will have to remove solid waste the same way you would for natural grass. Dog urine should be rinsed with a hose once a week to help prevent the buildup of odors and bacteria.
Does the Weather Affect Artificial Grass in Frisco, TX?
Texas summers are hot and muggy, with temperatures here in Frisco, TX, hovering around 95°F or higher! Fortunately, our turf products are manufactured using high-quality materials that can withstand whatever mother nature decides to throw at it. Regardless of the temperature or weather, your artificial grass will remain lush, green, and natural-looking year-round!
For Killeen residents that would like to discover more ways to conserve water and learn about current water restrictions check out "Water Efficiency Plan – Frisco, TX."
How Hot Does Artificial Grass Get in the Sun?
Artificial grass does not stay as cool as natural grass which has water running through it, but it does not absorb and radiate heat like pavement, rock, or brick. Even during Frisco's summer heat, your lawn will remain pleasantly functional. On days that are extremely hot, a quick spray down with a hose will quickly cool it down. 
We recommend using T°Cool® Infill with your turf installation because it cools the artificial grass by 30° – 50°F through evaporative cooling. It is also antimicrobial and will work alongside the backing to prevent the buildup of bacteria and odors.
Can I Install Artificial Grass Myself?
Yes, you can, but we don't recommend it. Installing artificial grass properly requires some heavy-duty equipment like a sod cutter or bobcat, as well as other tools and equipment that you'd have to rent or borrow and learn how to use properly. 
Beyond the tools and equipment required, it also takes specific techniques at different stages of the installation that our crews have honed over years of installing artificial turf. Those are just a few of the reasons why we suggest working with a trustworthy and reliable artificial grass company. 
With a professional and experienced turf installation crew installing your artificial grass, you can rest assured that it will be installed properly the first time and will last for years or even decades to come. Ideal Turf offers a 1-year installation warranty and most of our turf products come with a 15 – 20 year manufacturer's warranty.