Antimicrobial
Keeping artificial grass clean and odor-free during warm summer months is a common concern among homeowners here in Texas. Our turf products are infused with antimicrobial agents that are 100% safe for pets and children.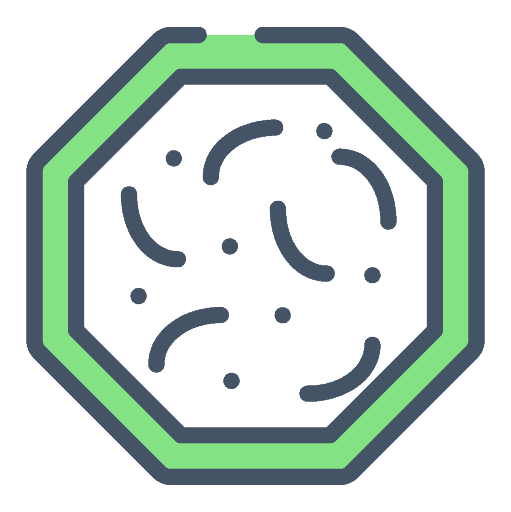 Prevents Buildup Of Damaging Microbes
Helps prevent the buildup of product-damaging microbes that may shorten the lifespan.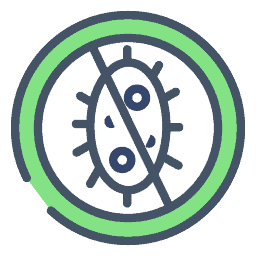 Prevents Buildup of Stain & Odor-Causing Microbes
Helps prevent stain and odor-causing microbes, keeping turf fresher & cleaner.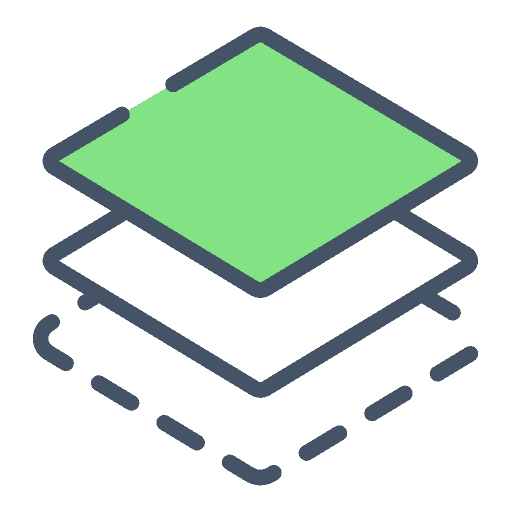 Infused Into Turf Backing During Manufacturing
Antimicrobial additive does not wash off or wear away, lasting the product lifecycle.
What is Antimicrobial Technology?
Antimicrobial: adjective | an·ti·mi·cro·bi·al – Destroying or inhibiting the growth of microorganisms and especially pathogenic microorganisms.
Antimicrobial technology can be defined as a substance that works to destroy or inhibit the growth and reproduction of bacteria, mold, and mildew.

Unlike disinfectants, which provide a limited residual activity, integrated antimicrobial technology, such as our Microbe-Safe™ additive, works to continuously reduce the number of microbes on your artificial grass throughout its expected lifecycle.
What is an Antimicrobial Additive?
An antimicrobial additive is a substance that contains an appropriately registered antimicrobial agent.
Integrated into our turf products during the manufacturing process, an antimicrobial additive such as Microbe-Safe™ will provide around-the-clock product protection from the growth of microbes including bacteria, fungi, and algae.
Additive formulations are based on a series of factors including target material and production processes. 
Built-in antimicrobial additives will remain present and active for the expected lifetime of a turf product.
Microbe-Safe™ Antimicrobial Protection
Microbe-Safe™ antimicrobial protection works at a cellular level to continually disrupt the growth and reproduction of microorganisms that contaminate treated turf products. The technology operates a multi-modal attack by damaging the protein, cell membrane, DNA, and internal systems of a microbe, causing it to die.
ABOUT MICROBE-SAFE™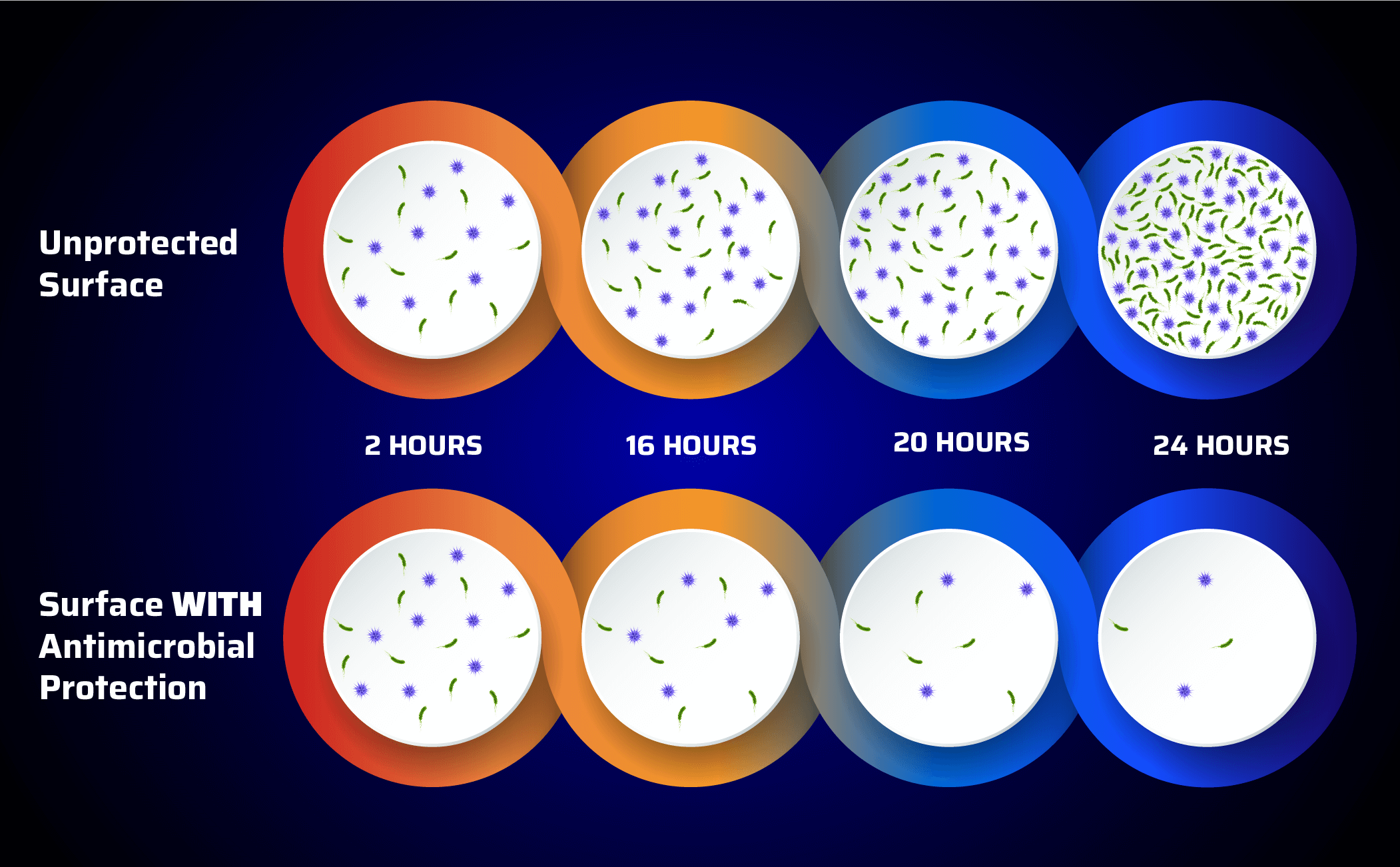 What Are The Benefits Of Antimicrobial Turf Products?
Equipping turf products with antimicrobial protection has many benefits for consumers. Overall, our aim is to protect, extend and elevate our treated turf products.
To Speak With An Artificial Turf Design & Installation Expert Please Give Us A Call.
At Ideal Turf, you're in the right place to have the high quality, sleek eco-friendly artificial grass that perfectly fits your style and budget.
Click To Call Us Now!
Recent Blog Posts
Explore our blog for insightful articles, personal reflections and ideas that inspire action on the topics you care about.