Hole-Punch
Hole-Punch turf drainage is a durable and reliable system for draining water from your artificial grass installation.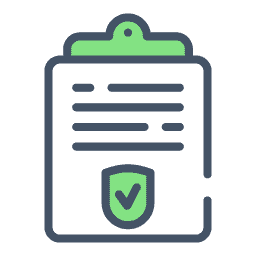 Reliable & Durable Turf Drainage System
The most tried and true backing for artificial turf products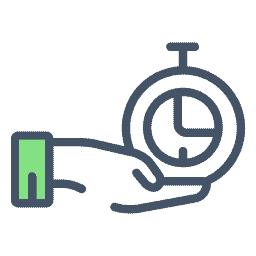 Versatile & Has Withstood the Test of Time
Has withstood years of testing & still remains popular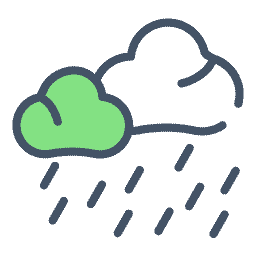 Drains Water at a Rate of 50+ Inches Per Hour
Hole-Punch backing drains water at a rate of 50+ in/hr.
What is Hole-Punch Turf Drainage?
The most common type of backing found on artificial grass is "Hole-Punched" backing. This type of turf drainage consists of small holes punched every 4" – 6" in the turf's backing.
These holes allow water to easily flow through the turf, into the sub-base, and eventually into the soil below. Hole-Punched turf drainage is best used on lawns & landscapes, decks & patios, and areas where drainage concerns are minimal.
For applications involving pets, we recommend our Dual Flow turf drainage.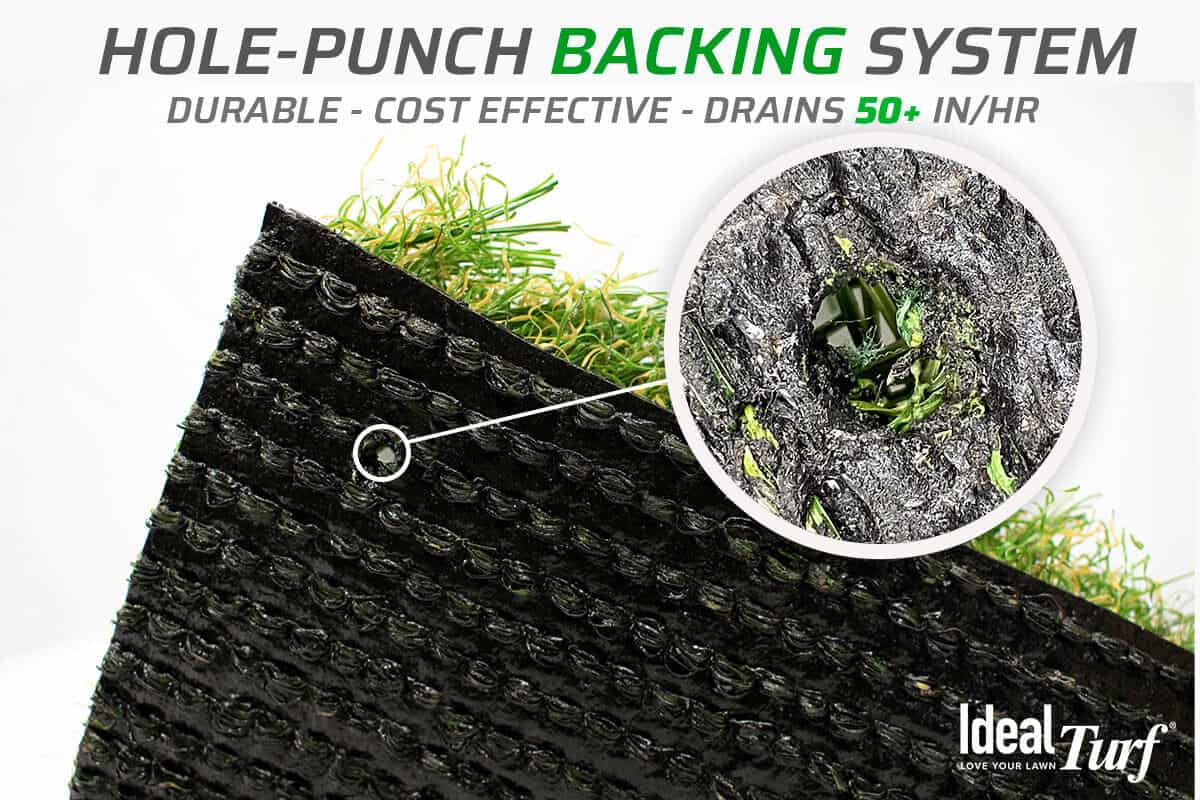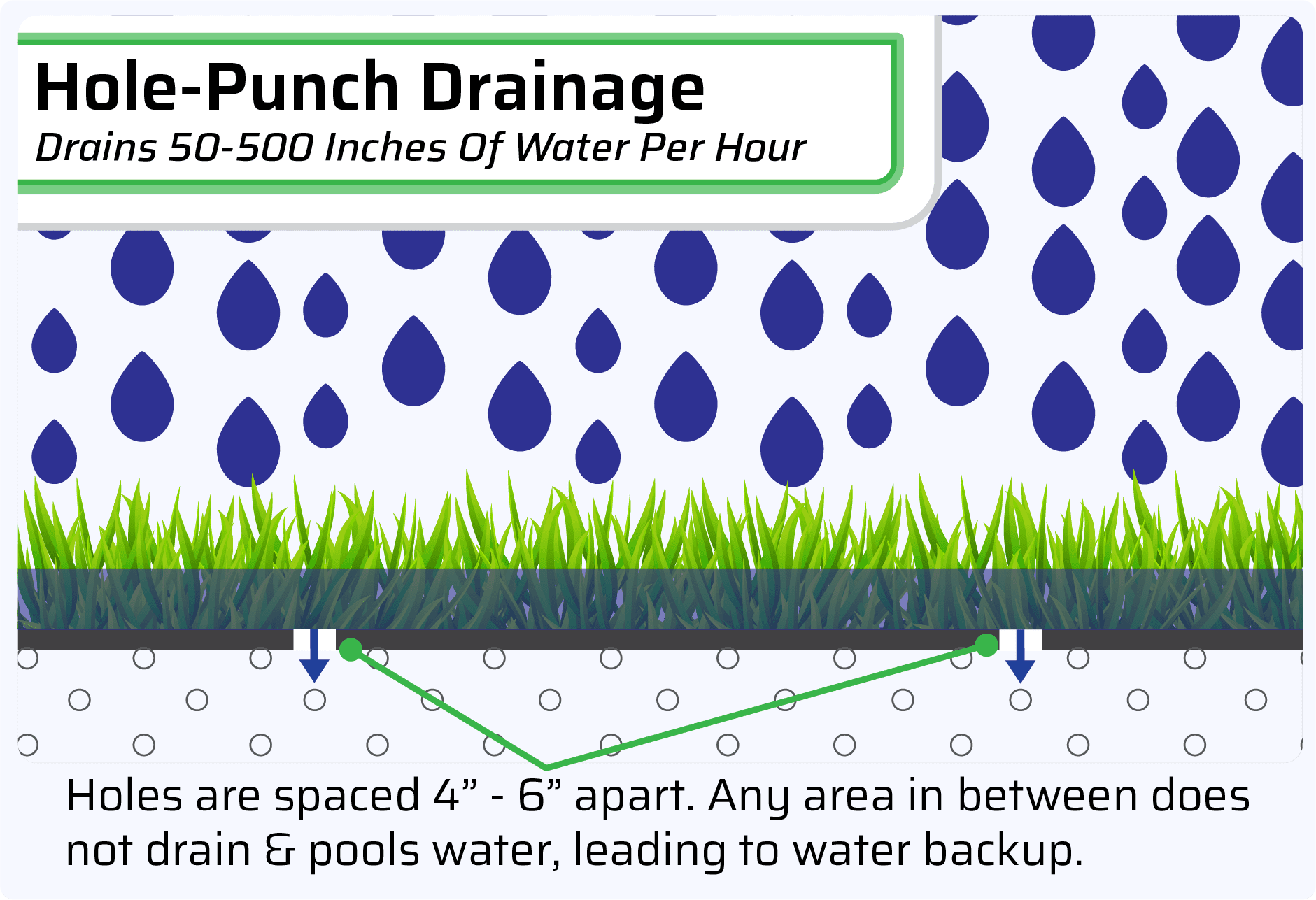 How Does a Hole-Punched Backing System Work?
As previously stated, hole-punch backing is the industry standard for most turf products. The holes are easy to punch through the turf, and it allows for adequate drainage in most situations. Below the turf is a layer of base rock or decomposed granite, which is where liquids go when drained. This type of backing is standard for all products except pet turf.
Hole-Punched turf is the most common backing used in the industry and has been for decades due to its durability, performance, and cost.  An excellent backing material when drainage concerns are minimal.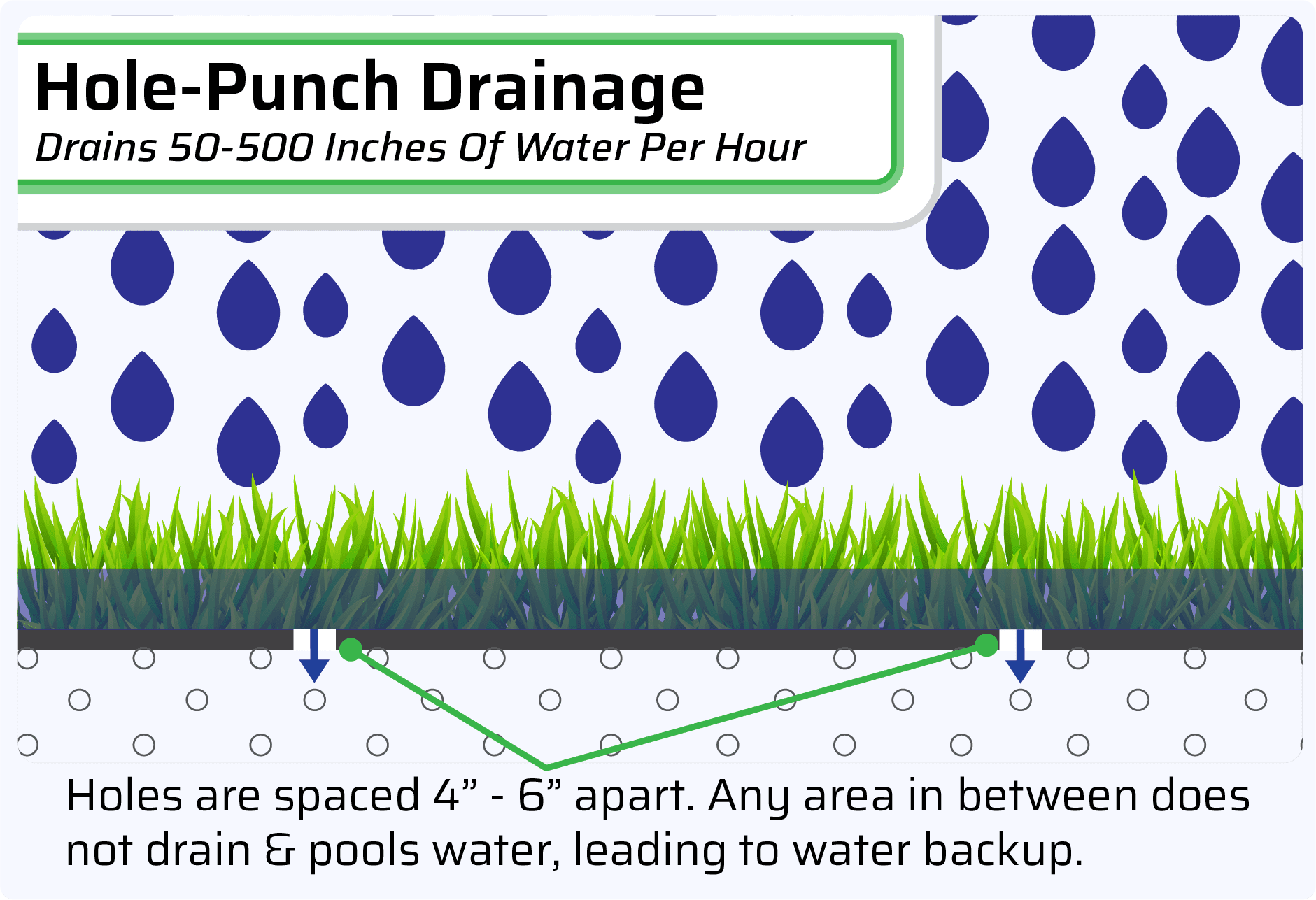 Hole-Punch Drainage in Action
Hole-punch backing is the most tried and true backing for artificial turf. It has withstood years of testing and still remains the most popular kind of backing for almost every type of turf installation.
To Speak With An Artificial Turf Design & Installation Expert Please Give Us A Call.
At Ideal Turf, you're in the right place to have the high quality, sleek eco-friendly artificial grass that perfectly fits your style and budget.
Click To Call Us Now!
Turf Products With Hole-Punched Backing
Explore our turf products that are equipped with the Hole-Punced backing turf drainage system.