The Leading Artificial Grass Supplier & Installer in Tulsa, OK!
Ideal Turf is Tulsa's leading supplier and installer of artificial grass. Our hand-picked turf products are manufactured in the USA and are not only superior, but affordable alternatives to natural grass for residential and commercial applications.
Turf Products
The Trusted Source for the Best Artificial Turf Solutions in Tulsa, OK
Tulsa is a beautiful place to live, but keeping your natural grass lawn looking great can be a lot of work. Between watering, mowing, fertilizing, and dealing with pests, it feels like there's never enough time in the day to get everything done.
Ideal Turf Tulsa has the perfect solution—artificial grass! Our hand-picked synthetic turf products look and feel like natural grass, but don't require any of the maintenance that's necessary with real grass. You'll save money on water usage, landscaping costs, and even utility bills! Most importantly, you'll have more free time that you can spend with your family, friends, or doing whatever you want.
Our turf installation service comes with a 100% satisfaction guarantee and we offer free quotes so you'll never overpay for our services. Call us today or fill out the contact form to get started!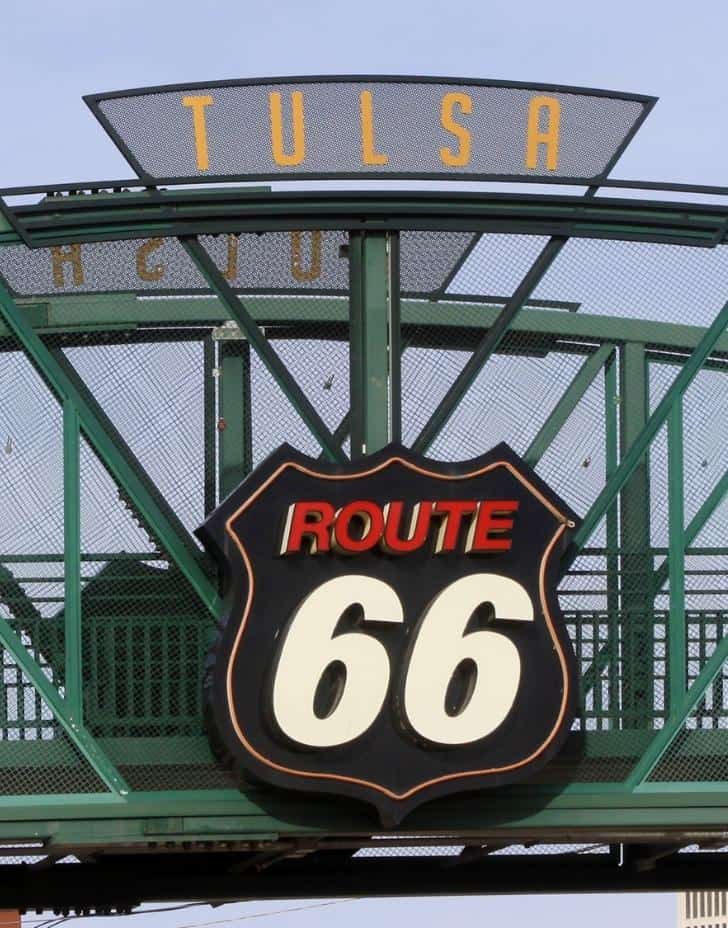 Residential Artificial Grass in Tulsa, OK
Having a nice yard is important, but you don't want to spend your weekends cutting the grass. You can have a beautiful lawn without spending every weekend mowing it! Our artificial turf installation services in Tulsa, OK will give you a gorgeous lawn that never needs watering or expensive fertilizer again. Unlike real grass, our top-of-the-line fake turf won't fade or wear out over time either!
Our turf products have been used on dog runs/pet areas, backyard putting greens, swimming pool surrounds, artificial grass lawns, playgrounds & play areas, rooftops, decks, patios, and more! You'll be able to save time and money with this low-maintenance solution for your yard. One look at our turf products and you'll understand why so many homeowners in Tulsa choose Ideal Turf. Our turf is proudly Made in the USA and is backed by a 20-Year Warranty! 
Ideal Turf's professional artificial grass installation services in Tulsa are fast and affordable. We use only the highest quality materials so that your new synthetic lawn looks just like real grass and lasts for years to come! Call us today to schedule an appointment with one of our specialists.
Residential Turf
Commercial Artificial Grass in Tulsa, OK
You need a new artificial turf installation for your business, but you're not sure where to start. You've heard horror stories of businesses being taken advantage of by shady contractors who charge high prices and take forever to complete the job. 
It's hard to know who to trust when it comes to something as important as your business operations. You need a company that will install your artificial turf quickly and efficiently without charging you an arm and a leg. Ideal Turf is the perfect solution for your artificial turf installation needs. We offer competitive prices, on-time completion, and a wide variety of options to choose from so that you can find the perfect turf for your space.
We offer commercial artificial turf installation at competitive prices and we always finish our projects on time or ahead of schedule so businesses can continue operating without any disruptions during construction. We also provide maintenance services after the completion of your project so you don't have to worry about maintaining your new lawn! You'll get a beautiful new lawn without all the hassle! We offer free estimates on installation services so give us a call today! 
Commercial Turf
What are the Benefits of Installing Artificial Grass?
We all know that keeping up with the maintenance of a yard can be hard. It takes so much work to keep your grass looking nice, and it's expensive too! Artificial turf is an excellent alternative to natural grass. With artificial turf you'll never have to worry about watering or fertilizing again! Artificial Turf has everything you need for a beautiful lawn without any of the hassle associated with natural grass.
Why Choose Ideal Turf To Install Artificial Grass At Your Tulsa Home or Business?
What Our Customers Have to Say About Us.
We are very proud of the artificial grass design and installation services we provide in Tulsa, OK, and we stand by every artificial turf product we carry. Read our Verified Reviews from Google, Facebook, and Yelp below to see for yourself how happy our customers are!
Recent Turf Installations
We custom design and install synthetic grass in and around Tulsa, OK. We'll make your home or business stand out. Below are images from our recent artificial grass installations.
Frequently Asked Questions
Below are some of the most common questions we hear regarding artificial grass in Tulsa, OK. If you have a question that isn't answered below, please don't hesitate to contact us.
Why Install Artificial Grass in Your Tulsa Yard?
There are many reasons to install artificial grass in your Tulsa, OK yard. For example, it's a good way to increase the value of your property and save money on landscaping costs. It doesn't need watering or mowing, so you can spend more time doing the things you enjoy with friends and family.
Does the Weather Affect Artificial Grass in Tulsa, OK?
The summers here in Tulsa, Oklahoma are hot and muggy, with temperatures regularly climbing above 100°F. Our artificial grass products are built to withstand high-temperature summers and to look great year-round, rain or shine. You'll have a beautiful, lush, natural-looking lawn while conserving water!
For Irving residents interested in discovering more ways to conserve water, as well as current water restrictions check out "Water Conservation – Tulsa, OK."
Does Artificial Grass Drain Water & Pet Urine?
Artificial grass is designed with a backing that facilitates drainage in one of two ways. The two most common types of turf drainage are "Perforated/Hole-Punch" and "Non-Perforated/Permeable." We've also introduced a hybrid of the two that we call "DUAL FLOW."
Can You Install Artificial Grass on Dirt? What About Concrete?
Yes to both, but with a caveat for installing artificial grass on dirt. When installing it on dirt, you first need to prepare the area by adding a base layer that will facilitate drainage. The dirt surface must be properly flattened and topped with a base layer of crushed limestone that's compacted. Installing artificial grass on concrete requires less preparation.
Can I Install Artificial Grass Myself?
Yes. You can install artificial grass by yourself if you have the proper tools for the job. However, we strongly recommend going with a reputable artificial grass installation company. Working with a professional turf company, you can rest assured that your synthetic grass will be properly installed and will last for years to come.
Is Artificial Grass Safe for Children & Pets?
Artificial grass is the best option for people who have children or pets. It's safe to play on, doesn't cause any allergies and will prevent your little or furry ones from getting dirty! 
Additionally, artificial grass improves playground & play area safety by providing a lush, soft surface that helps to absorb the impact of falls. So, with artificial grass, your children and pets will be safer than ever.
How Much Does Artificial Grass Cost in Tulsa, OK?
This is the most common question we're asked, and the most difficult to answer. There are dozens of variables that influence the cost of installing artificial grass. In general, you can expect to see total project pricing ranging from:
$6 – $15 / sq. ft. for artificial grass
$15 – $30 / sq. ft. for putting greens
Variables that could shift this number one way or the other are:
Size of the area (Square Footage)
Ground preparation requirements
Access to the project site
Quality of product
Application type (regular landscape turf, putting green, bocce court, etc). Most of the time, recreational applications such as putting greens will be on the higher end of the scale.
If you'd like to measure a space to determine the square footage so you can receive a more accurate approximation of the cost, we put together a guide on How to Measure for Artificial Grass.
To get an idea of the cost of an artificial grass installation in Tulsa, OK, check out our artificial grass cost calculator.
If you're interested in a backyard putting green, we also have a putting green cost calculator.
What's the Square Footage Price of Artificial Grass?
Our custom installed artificial grass solutions cannot realistically be quoted by the square foot. Each lawn is different and Ideal Turf prices each project individually based on turf type, required ground preparation, size of the installation, and a number of other factors.
Any artificial grass company that randomly provides a square footage price over the phone or on the Internet is simply selling outdoor carpet, and not selling the same custom installed artificial grass solutions that Ideal Turf is well known for. Simply receiving a square footage price without a site visit is not a realistic or credible estimate of the true cost.
That is why Ideal Turf is happy to offer a FREE Design Consultation to provide exact pricing for your commercial or residential turf project.
What is Artificial Grass Made of?
Artificial grass is made out of resilient compounds like polypropylene, polyethylene, and nylon. Manufacturers add other compounds to incorporate different features into their synthetic grass. For example, our turf products contain "Microbe-Safe™ Technology," which is an antimicrobial additive that's infused with the turf's backing during the manufacturing process. This is especially valuable on fake grass for dogs as it helps prevent the buildup of odors and bacteria from dog urine.
How Long Does Artificial Grass Last?
How long artificial grass lasts depends on the quality of the turf product, the efficacy of the installation method, the amount of foot traffic, and the frequency of maintenance. That said, artificial grass usually provides up to 20+ years of service.
What Maintenance Does Artificial Grass Require?
Artificial grass is the perfect solution for those who have a natural grass lawn that takes up too much of their time. You won't need to worry about mowing, edging or anything else because it just needs to be cleaned from time-to-time!
For a complete overview, check out our post on Artificial Turf Maintenance: How To Clean Synthetic Grass.
How Hot Does Artificial Grass Get?
Manufactured grass does not stay as cool as natural grass which has water running through it, but it does not absorb and radiate heat like pavement, rock, or brick. Even during Tulsa's summer heat, your lawn will remain pleasantly functional. On those days that are extremely hot, you can hose off your lawn to cool it down. We also recommend using T°Cool® Infill with your turf installation because it cools the artificial grass by 30° – 50°F through evaporative cooling. It is also antimicrobial and will work alongside the backing to prevent the buildup of bacteria and odors.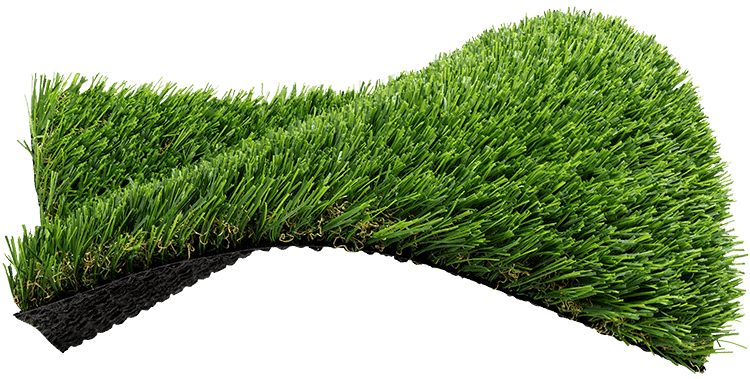 Serving all of Tulsa, OK, Including the Following Cities:
We provide artificial grass installation services in Tulsa, as well as the cities and communities surrounding it!