Artificial Grass Cost Calculator
The cost calculator is for ENTERTAINMENT PURPOSES ONLY. It is NOT an actual estimate. To receive an estimate, contact us, and one of our turf design & installation consultants will reach out to schedule a site visit.
Select the Sq. Ft. range of your project
0
Drag Slider to Square Feet of Project (Length x Width = Sq. Ft.)
Choose Type of Property for Artificial Grass Installation
Choose the City You're In or Nearest To
Pre-Installation & Site Prep
0
Capping or Raising Sprinkler Heads = $10 / head
0
Raising Irrigation Box = $20 / box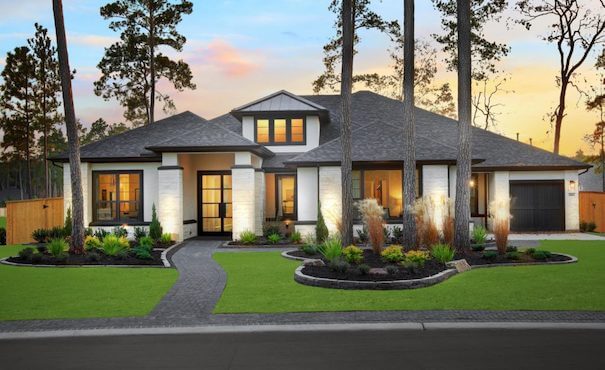 Step 1: Enter Project Details
Enter the details of your project: Square Footage, Project Type, Turf Application & Location
Step 2: Pre-Installation & Site Prep
Using the sliders, select the number of sprinkler heads and irrigation boxes that will need to be capped or removed. If you don't have an irrigation system, simply leave the sliders at zero.
Step 3: Choose Installation Extras
Drag the slider bar to the square footage of your project to include that item in the cost of your installation.
GET A FREE QUOTE
How Much Does An Artificial Grass Installation Cost?
Artificial grass is unlike most products that the typical consumer encounters day to day.
Due to the unique nature of turf products, the most frequently asked question is, "How much does turf cost?"
As with any home renovation project, the cost can vary significantly.
As a general rule, an Ideal Turf artificial grass installation costs between $8 and $18 per square foot.
This includes design, materials, and installation.
These costs however can vary significantly based on the size of the installation, features, and other site-specific factors.
In fact, there are a variety of different factors that can affect the overall price, which is why we encourage you to request a free estimate.
Artificial grass is generally priced per square foot.
So, the first thing that you are going to need in order to determine the overall price of artificial grass is to determine the square footage of your project.
Do not let the overall cost of the installation overwhelm you.
Remember, artificial grass, like any home improvement project, is an investment that will increase your home's value and pay for itself over time.
Yes, the installation cost is higher than natural grass or sod, but artificial grass is worth the money and the savings are in the maintenance.
Artificial grass is a one-time investment into your home that pays for itself in only two to five years.
According to HomeAdvisor:
Artificial grass or turf installation costs most homeowners between $2,740 and $6,568, averaging about $4,613. The average cost per square foot to install turf ranges from $5 to $20. More expensive than the cost to lay sod ($0.90 to $2 per sq. ft.), it is more eco-friendly and requires less maintenance. The final price depends on a variety of factors, including the type of fake grass chosen, and the square footage of the space you're covering.
Factors That Influence The Cost of Artificial Grass Include:
If you have ever had flooring installed in your home you know first-hand the different heights, textures, colors, and feels that are offered. Similarly, artificial grass varies in these areas as well. While some artificial turfs are dark green, some are light. Other materials include tan fibers that give a more natural look and the height of the blades vary as well as their width. Additionally, like any product, the quality and function of the turf can impact the cost.
The size and scope of the project will impact the price per square foot. If you ever shop in bulk at a warehouse store you know that when you buy more, you save more. The same is true for artificial grass. The larger the project, the smaller the price per square foot and vice versa.
Artificial turf can include add-on's based on the customer's needs. Types of additional costs can include the type of infill used on the turf, extra padding/backing for support, and even chemical sprays that help block odors. Not every customer will want or need these additions and thus, each price differs based on customer needs.
How Much Money Do I Save With Artificial Grass?
We've already answered the important question of, "How much does artificial grass cost?", so let's now focus on the flip side, "How much money will artificial grass help me save?"
Making the switch to artificial grass may seem expensive at first glance, but when you take into account the wide range of costs associated with keeping up a healthy natural lawn, you might be pleasantly surprised.
With the initial expenses and annual maintenance, a 2,500 square foot natural grass lawn will cost a total of $39,475 after 15 years.
Because turf maintenance is practically non-existent, a 2,500 square foot artificial grass lawn will only need the infill replenished and a power-brushing for annual maintenance.
Depending on the size of your turf installation, it will pay for itself in three to five years.
What Are The Benefits Of Installing Artificial Grass?
For homeowners and businesses throughout Texas, installing artificial grass at their property is the best investment they make. Below are just a few of the countless benefits of installing artificial grass.
Why Choose Ideal Turf To Install Artificial Grass At Your Home Or Business?
Recent Blog Posts
Explore our blog for insightful articles about artificial grass for residential and commercial applications.