The #1 Artificial Grass Installer in Plano, TX!
Ideal Turf provides Plano homes and commercial properties with the highest-quality and most realistic artificial grass available. Our turf products are hand-selected to ensure durability, reliability, and affordability! We'll work with you to help bring your artificial grass vision to life!
Turf Products
The Best Artificial Grass in Plano, TX!
Ideal Turf's exceptional installs and outstanding customer service are all thanks to our dedicated team of the best artificial grass professionals. All of our team members love what they do and believe in the power of the Ideal Turf difference. From scheduling to installation day, every team member you speak to will provide you with care and attentiveness unmatched by any other artificial grass installer in the area.
We strive to provide exceptional quality in all aspects of our work, from customer service to product installation, so that you're guaranteed to fall in love with the results every time. When you choose Ideal Turf for your Plano, Texas home, you're choosing much more than a fake grass lawn; you're choosing a dedicated team with your happiness at the top of their minds.
Have any questions, comments, or feedback? Are you interested in a specific artificial grass product or looking to get a free estimate? Ideal Turf's trained customer service professionals are standing by to help you with all things artificial grass. Feel free to give us a call or fill out the form at the top of the page. Ideal Turf's high-quality turf products and professional installation services are matched only by our customer service. We are confident we can bring your Dallas, TX area property to the next level with an artificial lawn.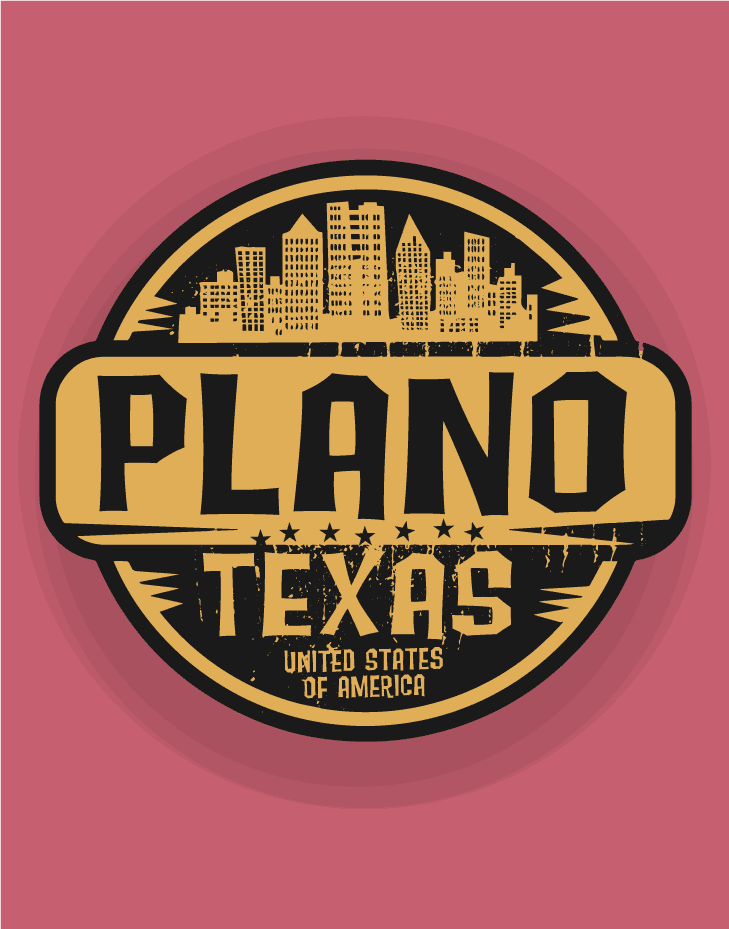 Residential Artificial Grass in Plano, TX
Here in Plano, Ideal Turf is the leading provider of artificial grass for residential properties. Our lifelike turf products are not only natural-looking and realistic but are manufactured in the USA from premium materials to ensure longevity. Today's synthetic grass is not the plastic-like "astro turf" of the past. Advances in artificial grass technology have resulted in a variety of turf products that are perfect for residential applications.
Whether you're looking for artificial grass for dogs/pets, an artificial grass lawn, a fake grass deck/patio, or a custom backyard putting green, one look at our turf and you'll see why so many homeowners continue to choose Ideal Turf's artificial grass in Plano, TX. Our state-of-the-art turf products offer unrivaled durability and versatility while requiring little to no maintenance.
Residential Turf
Commercial Artificial Grass in Plano, TX
Businesses and commercial properties in and around Plano have enjoyed a quick ROI (return on investment) after an artificial grass installation by Ideal Turf. Our hand-picked turf products are built to withstand even the most severe punishment from high volumes of foot traffic.
From common areas to open landscape designs, Ideal Turf's commercial artificial grass has proven to be the wise choice for businesses and contractors looking to save money, resources, and maintenance costs. Building contractors, as well as architects, apartment & property managers, and pet-care facilities, reap the benefits of installing artificial grass.
Commercial Turf
What are the Benefits of Installing Artificial Grass?
Maximize your home's outdoor aesthetic with lush, green, natural-looking, low maintenance, and water-saving artificial grass. Ideal Turf's artificial grass installation services will ensure that you're spending less time maintaining your outdoor landscape and more time enjoying it!
Why Should You Choose Ideal Turf To Install Artificial Grass At Your Plano Home Or Business?
What Your Plano Neighbors Have To Say About Us.
We are very proud of the artificial grass design and installation services we provide in Plano, TX, and we stand by every artificial turf product we carry. Read our Verified Reviews from Google, Facebook, and Yelp below to see for yourself how happy our Plano customers are!
Ideal Turf's Recent Artificial Grass Installations
We custom design and install synthetic grass in and around Plano, TX. We'll make your home or business stand out. Below are images from our recent artificial grass installations in Plano.
Artificial Grass in Plano, TX
Frequently Asked Questions
Below are some of the most common questions we hear from our artificial grass customers in Plano, TX. If you have a question that isn't answered below, please don't hesitate to contact us.
What are the Most Common Artificial Grass Applications?
Artificial grass is extremely versatile and is commonly used at both residential and commercial properties throughout Plano, TX.
Pet Turf (Artificial Grass for Dogs) – People choose artificial turf for dogs and other pet applications because it doesn't develop brown spots from dog urine, dogs can't dig through it, and because its durability allows it to remain pristine, even with very active dogs.
Outdoor Living Areas – A lot of people choose artificial grass for its multiple uses for outdoor lifestyles. We regularly install fake grass on roofs, decks, balconies, and patios.
Yards (Lawn & Landscape) – Synthetic lawns add aesthetic beauty to any Plano property and allows you to avoid watering and maintenance costs. Switching to artificial turf in your yard can save up to 56,000 gallons of water per year!
Backyard Putting Greens – Many Plano residents get backyard putting greens installed. Maintaining a natural grass golf green is extremely time and labor-intensive. Alternatively, you can completely customize your artificial turf putting green design, from the shape of the green to the breaks, you can even adjust the ball speed. Artificial turf putting greens are great for either leisure golfers or serious golfers looking to improve their short game.
How Long Does Fake Grass Last?
The actual longevity of your synthetic grass in Plano will depend on the amount of foot traffic, and the frequency of maintenance it gets. However, artificial grass usually provides up to 20+ years of service.
What Maintenance does Artificial Grass Require?
Artificial Turf Maintenance is pretty straightforward. Remove organic materials from the surface, typically by using a leaf blower. Rakes may be required for removing heavier objects; however, the leaf blower is the ideal tool for general upkeep. A stiff, natural bristle broom can be used to "fluff" high traffic areas.
How does the Weather in Plano, TX Impact Artificial Grass?
The summers here in Plano, Texas are hot and muggy, with temperatures reaching up to 96°F. Our artificial grass products are built to withstand high-temperature summers and to look great year-round, rain or shine. You'll have a beautiful, lush, natural-looking lawn while conserving water!
For Plano residents interested in discovering more ways to conserve water, check out "Plano Watering Guidelines & Management."
How Hot does Fake Grass get in the Sun?
Fake grass does not stay as cool as natural grass which has water running through it, but it does not absorb and radiate heat like pavement, rock, or brick. Even during Plano's summer heat, your lawn will remain pleasantly functional. On those days that are exceedingly warm, simply hose off your lawn to cool it down. We do recommend using T°Cool® Infill with your turf installation because it cools the artificial grass by 30° – 50°F through evaporative cooling.
Can I Install Artificial Grass Myself?
Yes. You can install artificial grass by yourself if you have the proper tools for the job. However, we strongly recommend going with a reputable artificial grass installation company. Working with a professional turf company, you can rest assured that your synthetic grass will be properly installed and will last for years to come.
Where to Buy Artificial Grass Near Me?
You can find artificial grass at a number of places throughout Plano, TX. However, given the complexity of the synthetic grass installation process, you should consider speaking with an expert. If you'd like speak with someone to determine the best options for you, feel free to contact Ideal Turf. You can talk to one of our design and installation consultants to find the best solution for you!