There are numerous applications for artificial grass.  We offer different turf for different uses.  Click below to find out more!
Landscaping Turf
Whether it is for your entire home or just a problem area we have the right turf for your yards and lawn.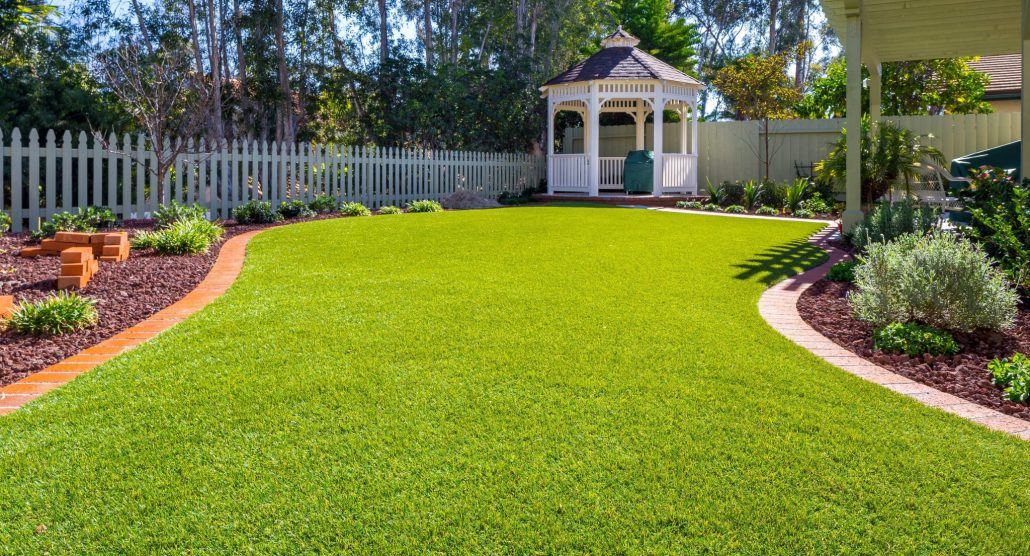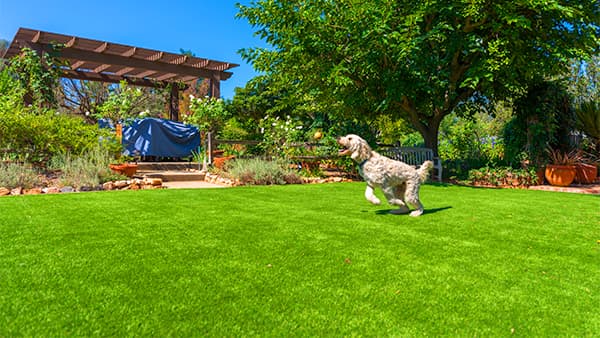 Pet Turf
Dogs go crazy over Ideal Turf speciality "dog friendly turf". They no longer get hollered at
for having muddy feet. The secret is 100% permeable backing that allows water and urine to penetrate the turf totally.
Roof, Deck & Patio
Compliment your view with artificial grass on your roof or deck. You cannot beat the plush green turf under your feet. Green is such a pleasing addition to any roof or deck. We can soften any hard surface such as concrete with artificial grass.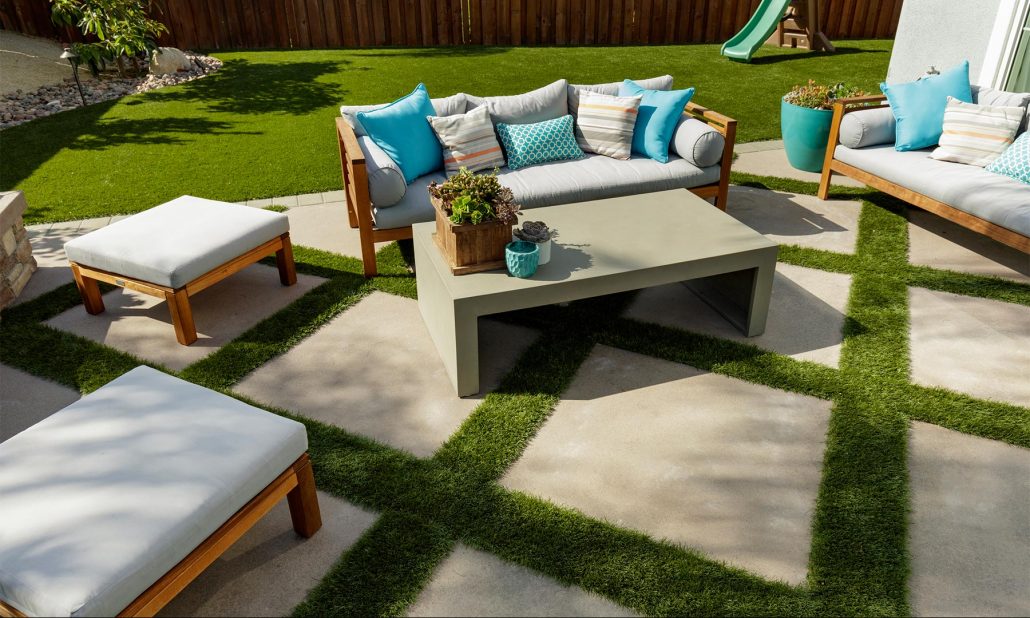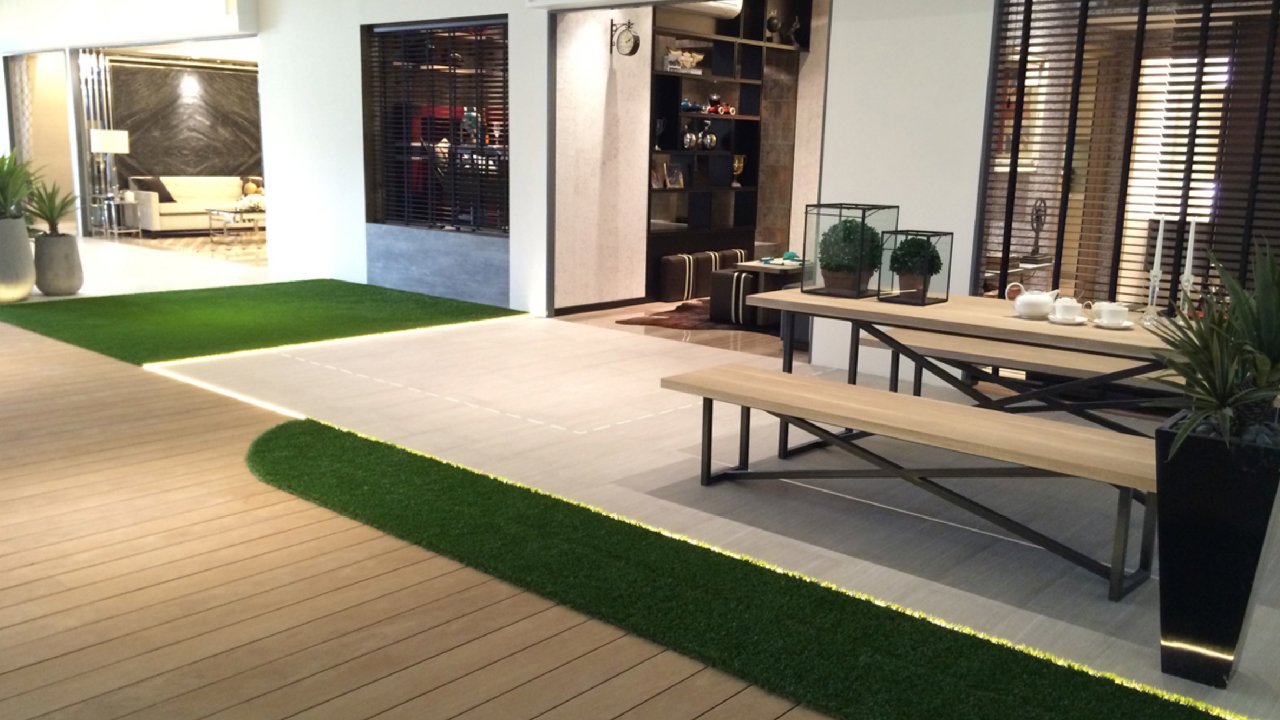 Indoor & Walls
We often think that artificial turf is used only outside and on the ground but no! The uses are endless. Artificial grass is a welcomed addition to dens, playrooms, yes even put it on walls. Be creative!
Putting Greens
Every golfer wants to improve his game what is so fun about golf. One way to improve your short game is to have your very own putting green and your wife will know where you are. You can even add chipping pads around your yard to work on your chipping. What could be more fun. Invite your buddies!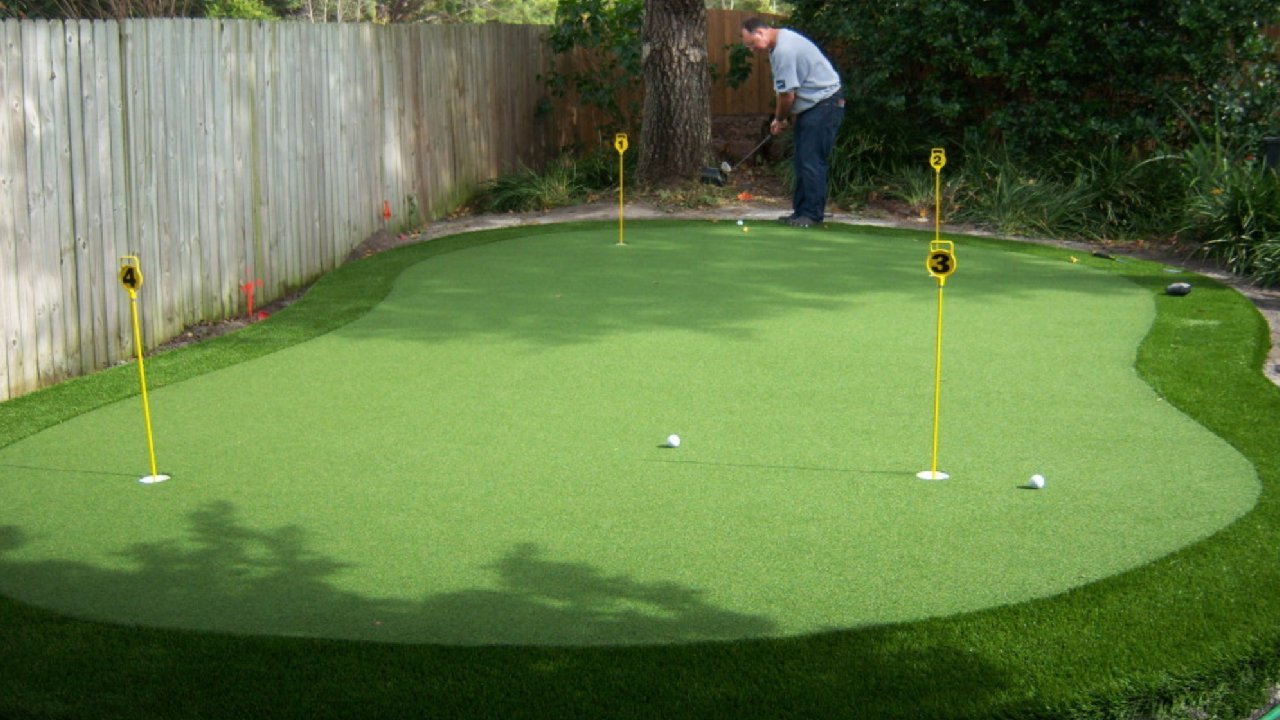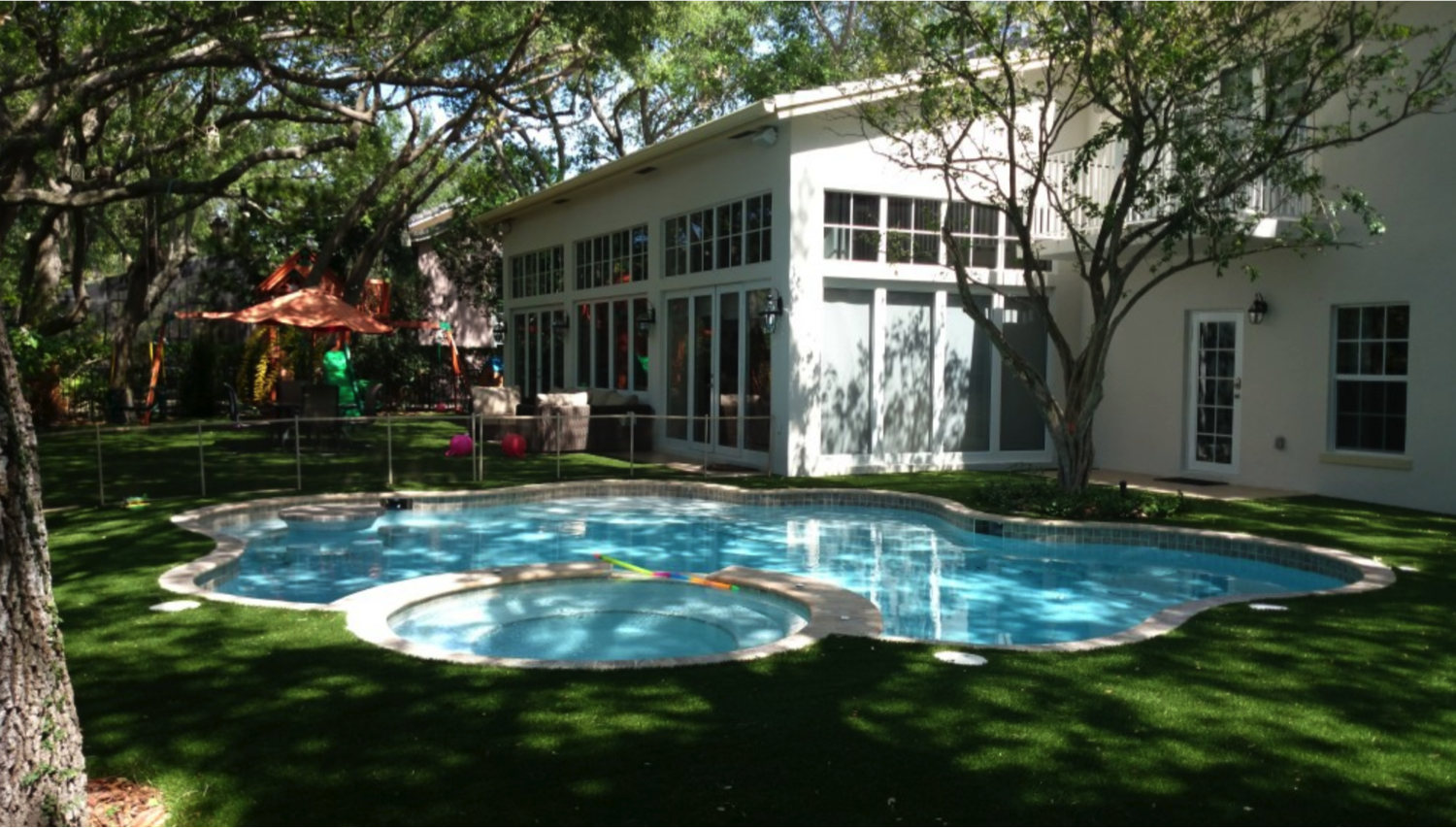 Swimming Pools
With artificial grass it is much easier to keep your pool clean. No more grass blowing in your pool or no more dirty feet getting into the pool. Nothing makes your pool more beautiful than complimented by year around green artificial turf. Spend just a little more and make your backyard complete.
Playgrounds
Keeping your children safely on their feet during play offers a lot of comfort. With our synthetic turf, the ground is level and smooth without potential ruts and holes for children to trip. If you're looking for safer options for your kids to play on outside, then our specialized synthetic grass may be the perfect option for you.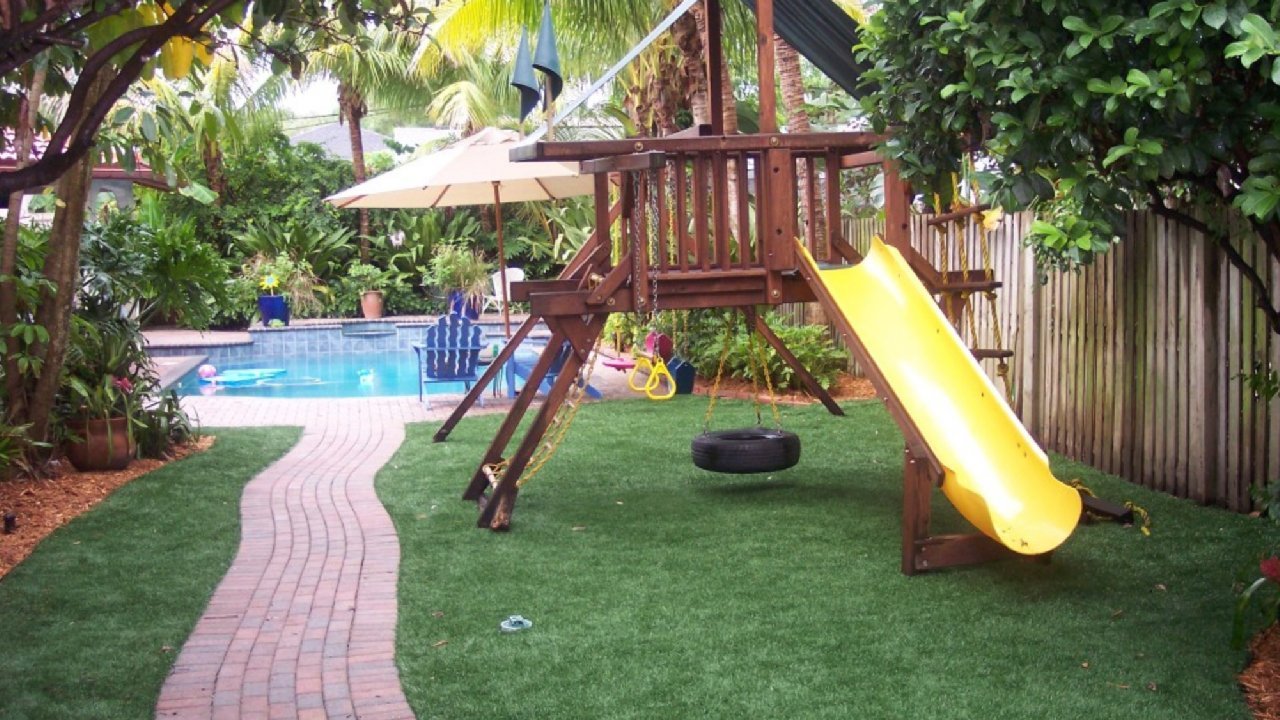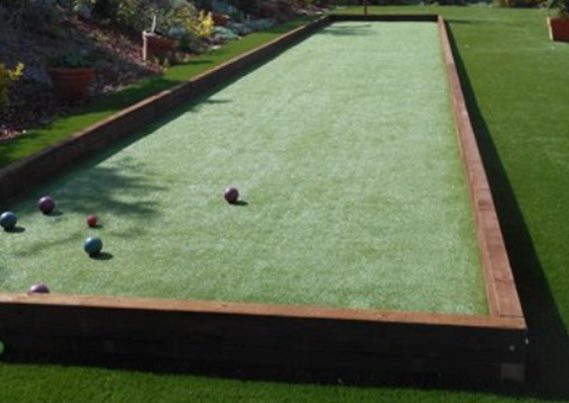 Bocce Ball
Bocce ball is another opportunity to play outside and fun for all ages. Just pick an area on your lawn and allow Ideal Turf to create a new fun activity for your kids, grandkids and friends.