The new year starts NOW! And there are so many New Years' Resolutions for you to make. One of them could (and should!) be to improve the value and beauty of your home and property. If you are a homeowner, there is no greater feeling than improving the oasis that you call home. One of the best home improvement projects when considering the value-to-cost-ratio for 2020 is installing new artificial grass.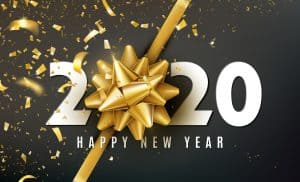 Why Invest in an Artificial Lawn
With economic changes, a rush of people moving to Texas, and just the comfort of being able to enjoy looking at, utilizing, and loving your lawn, there are plenty of reasons to invest in artificial grass. Let's look at a few of the best reasons to have new artificial grass installed in 2020.
Artificial Grass is Smart Economically
Economic changes will always come and go, but property has always been one of the safest investments. Home and property values continue to increase in relative value to the market. Some areas of the United States see up to 3 – 12% increases on a yearly basis because of demand, industry, and varying factors. Installing an artificial lawn allows homeowners to have less maintenance, provides optimal drainage, and it is green all year round, increasing the curb appeal, interests from buyers, and overall value of the home.
Texas Property Values Rising, Dramatically?
Did you know that in Texas, the land your house is on is worth nearly 20% of the construction cost of your home? If you're interested in making the most of that 20%, artificial grass could make a big difference in the appeal of your lawn.
Homeowners should also account for the "Great Migration" that is happening. With Texas increasing the number of jobs created yearly by 2.5%, many people from the Northeast and Western states are packing up to move down South. As the Lone Star State continues to grow, land is rapidly becoming more and more valuable.
Throughout 2019, homes have appreciated in value an average of 5.2% in Texas. This means that for every $1000 you invest in your home, your house is receiving $50 in free value added to it on a yearly basis. Assume you spent that same $1000 towards improving your lawn with an artificial grass installation– in just 5 years that value becomes $1250, meaning you made a 25% interest off your new turf lawn.
Enjoy a Beautiful New Lawn
It's easy to get caught up in the value of a home, the reduced maintenance, and the beauty of the outdoors when you're sitting on your new artificial grass in 2020. Whether you're interested in selling your home in the future or not, you should enjoy more of your time with your lawn and less working to maintain it. Adding artificial grass to your front and back yard this year can provide many more hours of enjoyment in the future.
Make the right changes to your home in 2020
If you're ready for exciting new changes in 2020, just fill out the form or give us a call at 800-204-4650 to set up a Free Design Consultation Appointment with one of our experienced artificial grass experts. By hiring Ideal Turf, you will be provided with the BEST turf products and artificial grass solutions that will mean the right change to your home in 2020. In fact, we are on track to being the #1 artificial grass installation company in Texas for 2019 and 2020. No other company provides the comprehensive research, turf development, and expert installation like artificial turf technicians at Ideal Turf.